NBC Insider Exclusive
Create a free profile to get unlimited access to exclusive show news, updates, and more!
Sign Up For Free to View
9 Celebrity Game Moments From The Tonight Show That Are Just Delightful
Now we want to play "Box of Lies."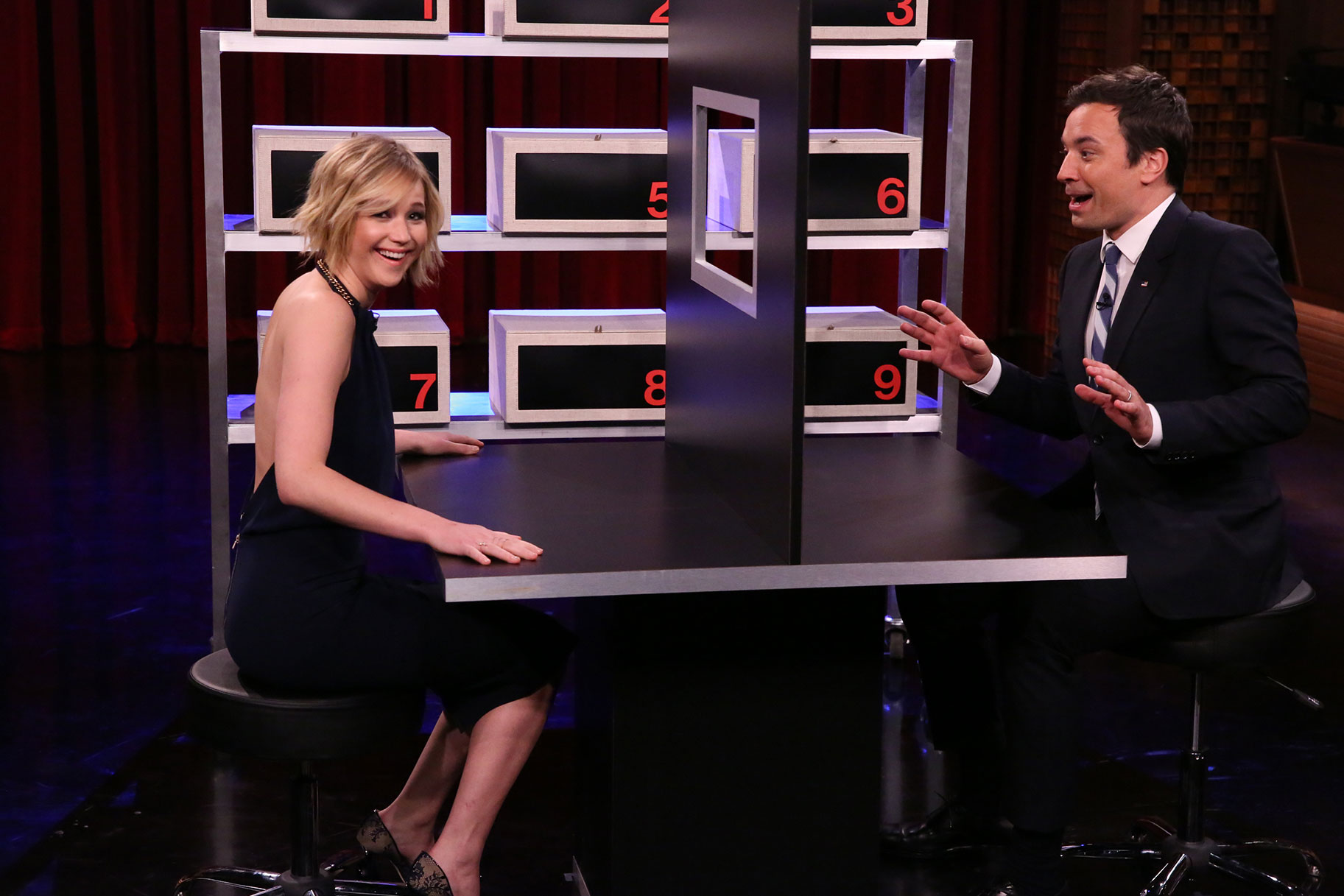 Some of the best parts of The Tonight Show Starring Jimmy Fallon are the celebrity game moments. In addition to hilarious, buzzy interviews, Host Jimmy Fallon is a master of games, and he's introduced several on The Tonight Show that are so fun, zany, and get the celebrities feeling competitive. Hundreds of iconic, viral moments have come from these games, so to rank the best ones would be impossible. So instead, we're revisiting nine of them that just bring us joy. Watch them, below, for your daily dose of laughter. 
"Box of Lies"
The premise: There are nine boxes, each with a weird object inside. The celebrity chooses a box and describes what's inside it to Fallon—either telling the truth or lying. Fallon has to guess if they're lying. Then, Fallon chooses a box and a celebrity does the guessing. 
Jennifer Lawrence 
When the Oscar winner said, "Inside my box is a very curious thing," we knew we were in for a hilarious segment. 
Emily Blunt
It's the pepperoni pizza record player for me. 
Cardi B 
Never forget when the rapper made a joke so funny during "Box of Lies," Fallon had to walk off stage for a second. 
"The Whisper Challenge"
The premise: One person puts on a noise-canceling headphones. The other person picks up a card and reads the phrase on it. The person with the headphones has to guess what they said. 
Bryce Dallas Howard 
Who knew "cinnamon bun" could be interpreted as "sleeping number?" 
Amanda Seyfried 
She was the first celebrity to nail this game from the jump! 
Margot Robbie 
One word: "Fuggedaboutit." 
"Password"
The premise: There are two pairs of teams. One person from each team is given a password. That person then gives one-word clues to help their teammate guess the password. 
Ellen DeGeneres, Steve Carell and Reese Witherspoon
If "Booty" is the password, what do you think DeGeneres told Fallon to help him guess it? 
Taraji P. Henson and The Roots' Questlove and Tariq
Watching Questlove doing a Robert DeNiro impression is everything. 
Questlove, Rachel Dratch, and Sadie Sink
Salt + colada = margarita, obviously!
If you want more Password, you're in luck. The iconic game is returning as a full, standalone show August 9 on NBC. Keke Palmer will be the Host, and Jimmy Fallon will star in the episodes.