NBC Insider Exclusive
Create a free profile to get unlimited access to exclusive show news, updates, and more!
Sign Up For Free to View
The American Song Contest Week 3 Performers Include a '90s Music Icon
Who do you think it is? Follow your intuition.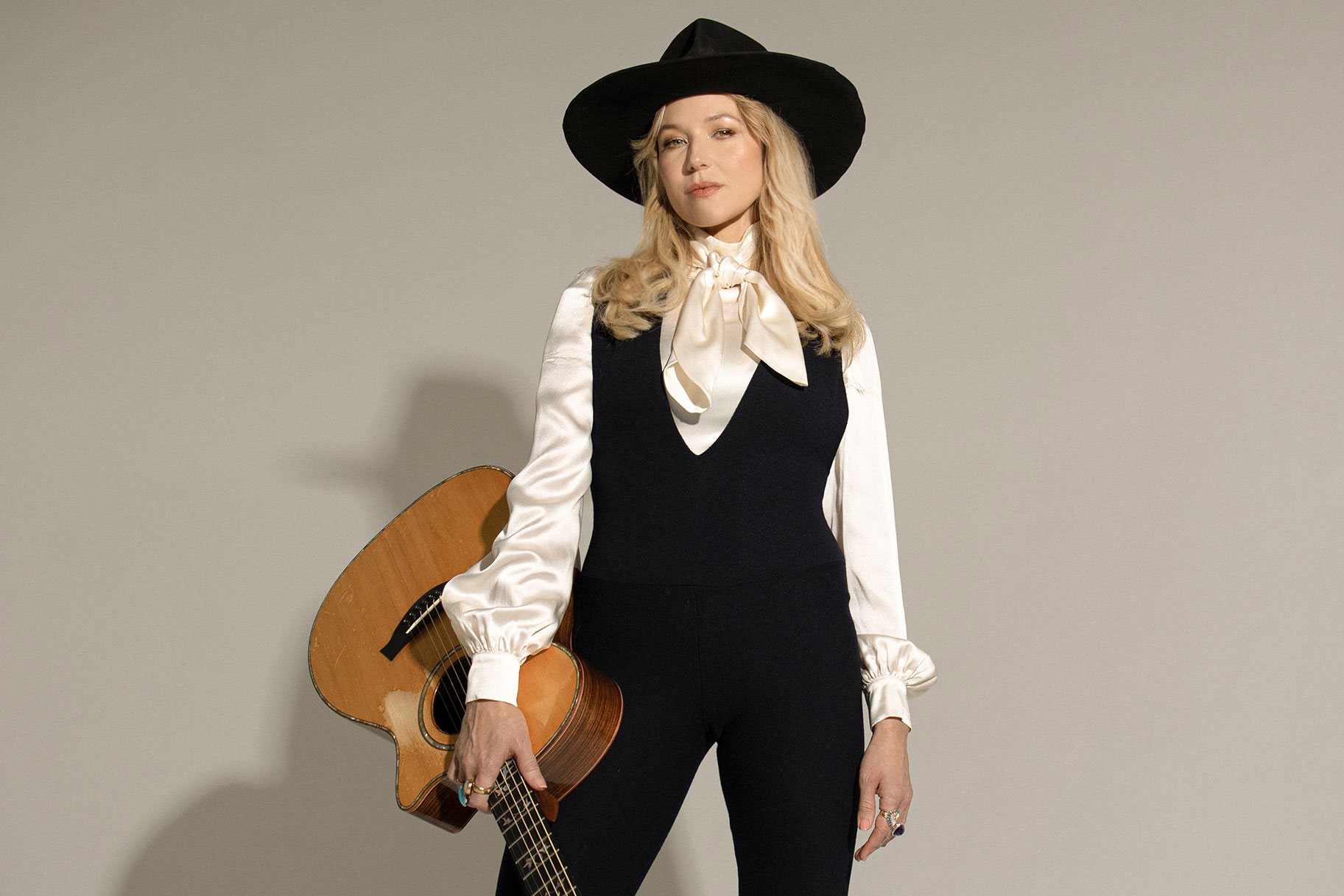 The third week of American Song Contest is upon us, and that means 12 new Artists will be entering the battle for Best Original Song. Episode 3 premieres Monday, April 4 at 8 p.m. ET on NBC, and it will feature a '90s icon whose music you definitely know. Just follow your intuition, and you can probably guess who it is. 
OK, that wasn't exactly subtle. We're talking about Jewel, singer-songwriter extraordinaire with over 10 albums, 30 million records, and four Grammy nominations to her name. She'll be submitting an original song to perform alongside 11 other Contestants this episode—and the sounds range from rock to country to glittery dance-pop. There's something for everyone. So let's get to know the Artists competing this week a little better, shall we? 
Ni/Co, Alabama
Instagram: @ni.co_official
The song: "The Difference"
In their words: "We're gonna leave it all on the stage, we promise." 
Jewel, Alaska
Instagram: @jewel
The song: "The Story"
In their words: "I decided to tell the story of my life like a movie, and this movie represents everybody's lives. Life throws us such unexpected things. There are all these plot twists. But the important thing to know is the story isn't over, and the best is yet to come." 
Riker Lynch, Colorado
Instagram: @rikerlynch
The song: "Feel the Love."
In their words: "I think it's the best song I've ever been a part of. It really does feel so good to be alive."
Nitro Nitra, Delaware
Instagram: @nitronitra
The song: "Train"
In their words: "Let's RocknRoll, baby!" 
Ale Zabala, Florida
Instagram: @alezabalamusica
The song: "Flirt" 
In their words: "Can't wait for you to hear my song and hope I can represent my home state in the best way."
Brittany Pfantz, Louisiana
Instagram: @brittanypfantz
The song: "Now You Do"
In their words: "I'm so grateful to my state for the way the culture has influenced my music, my taste buds, and my soul. I will always be a Louisiana girl."
Brooke Alexx, New Jersey
Instagram: @brookealexx
The song: "I Don't Take Pictures"
In their words: "I can't wait for y'all to see the real deal," she said in reference to her ASC rehearsal footage.
Sabyu, Northern Mariana Islands
Instagram: @sabyu.smooth
The song: "Sunsets & Seaturtles" 
In their words: "Getting so much love from everyone back home. I appreciate y'all more than you know!" 
Jesse LeProtti, South Carolina
Instagram: @jesseleprotti
The song: "Not Alone"
In their words: "I'm doing this for my sister in that nursing home, for my mother who can't walk, for my son who needs his father, and for my last name. It's bigger than me." 
Judd Hoos, South Dakota
Instagram: @juddhoos
The song: "Bad Girl"
In their words: "We got no chill, and we're about to show America!"
Tyler Braden, Tennessee
Instagram: @tylerbradenmusic
The song: "Seventeen"
In their words: "I am honored to have been chosen as the songwriter to represent a state absolutely full of amazing writers."
Grant Knoche, Texas
Instagram: @grantknoche
The song: "Mr Independent" 
In their words: "Just a couples days away from my biggest performance ever."
Reminder: American Song Contest airs Mondays at 8 p.m. ET on NBC.