NBC Insider Exclusive
Create a free profile to get unlimited access to exclusive show news, updates, and more!
Sign Up For Free to View
Every Ninja Going to the American Ninja Warrior Season 14 National Finals (UPDATED)
Who will be the Last Ninja Standing?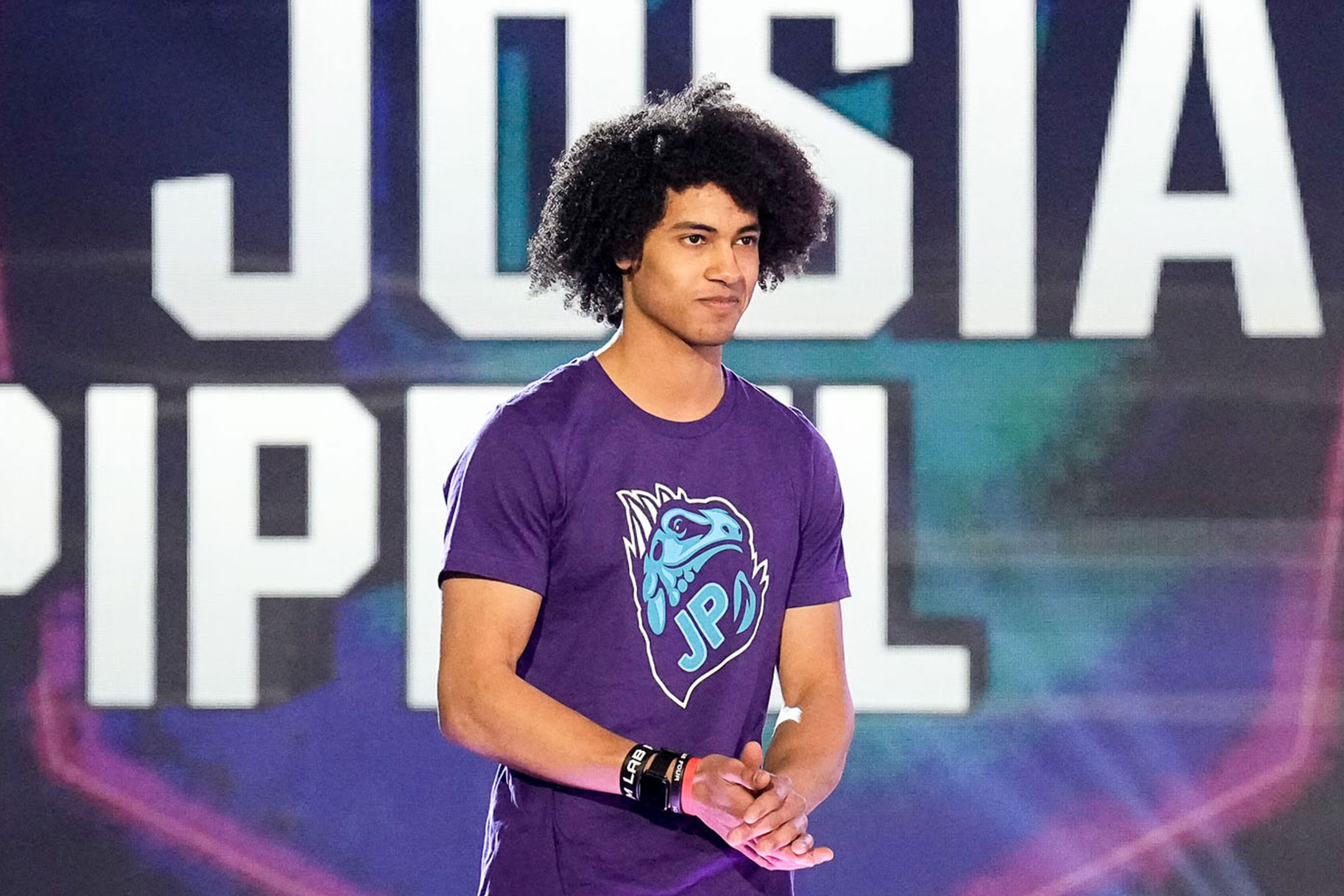 The American Ninja Warrior Semi-Finals kicked off Monday, July 18 in Los Angeles, and we quickly saw that our Ninjas had their work cut out for them. This course was no joke, with new obstacles added like the high-flying Ghost Town and the grip-tricky Kaleidoscope (the latter was the demise for many Contestants). There was also a new balance test on the Split Decision course, Spin Zone, that may have seemed like the easier option compared to the upper body-focused Dragonback—but Ninjas soon found out that wasn't the case. 
Contestants could only hit the buzzer after climbing up 35 feet on the Spider Trap obstacle—and not many were able to make it. Some did, though, and it was incredibly emotional to watch. If this is what the Semi-Finals course was, we can't even imagine what's in store for Las Vegas' National Finals. 
Here are the Ninjas you'll see there: 
See the full list of Ninjas going to American Ninja Warrior National Finals, below: 
Jay Lewis
Josiah Pippel 
Flip Rodriguez 
Luke Dillon 
Matt D'Amico 
Joe Moravsky 
Lucas Reale
Dave Cavanaugh 
Anthony Eardley 
Najee Richardson
Ryan Sanders
Bob Reese 
Jeremy Warters
Cal Plohoros 
Abby Clark
Addy Herman 
Rachel DeGutz 
Evan Andrews
Josiah Singleton
Josh Levin
Jeremiah Boyd
Caiden Madzelan
Sean Bryan
Hunter Guerard
Kyle Soderman
Francisco Barajas
Grant Nguyễn
Jonah Bonner
Anthony Porter
David Campbell
Izabella Adkins
Ronald Washington
Casey Rothschild
Mady Howard
Levi Enright 
Jackson Twait 
RJ Roman 
Kaden Lebsack 
Cam Baumgartner 
Mike Silenzi 
Jason Kotzin 
Ethan Swanson 
Jamie Rahn 
Drew Nester
Derrick Pavoni 
Chris Behrends 
Michael Bougher 
Enzo DeFerrari Wilson 
Max Feinberg 
Karen Potts
Megan Rowe 
Maggie Owen 
Isaiah Thomas
Austin Gray
Nate Hansen
Owen Dyer
Lorin Ball
Christopher Harding Jones 
Vance Walker
Kevin Carbone
Ethan Bartnicki 
Donovan Metoyer
Tyler Yamauchi 
Jacob Arnstein 
Katie Bone 
Zack Eichenstein
Jody Avila 
Isabella Wakeham
Barclay Stockett
There will be three other Semi-Finals episodes, airing July 25, August 1, and August 8 at 8/7c on NBC. 
The National Finals kick off August 15 at 8/7c on NBC. 
Watch American Ninja Warrior on NBC Mondays at 8/7c and next day on Peacock.