NBC Insider Exclusive
Create a free profile to get unlimited access to exclusive show news, updates, and more!
Sign Up For Free to View
The Adele Concert Special on NBC Was Star-Studded, and You Can Stream It Now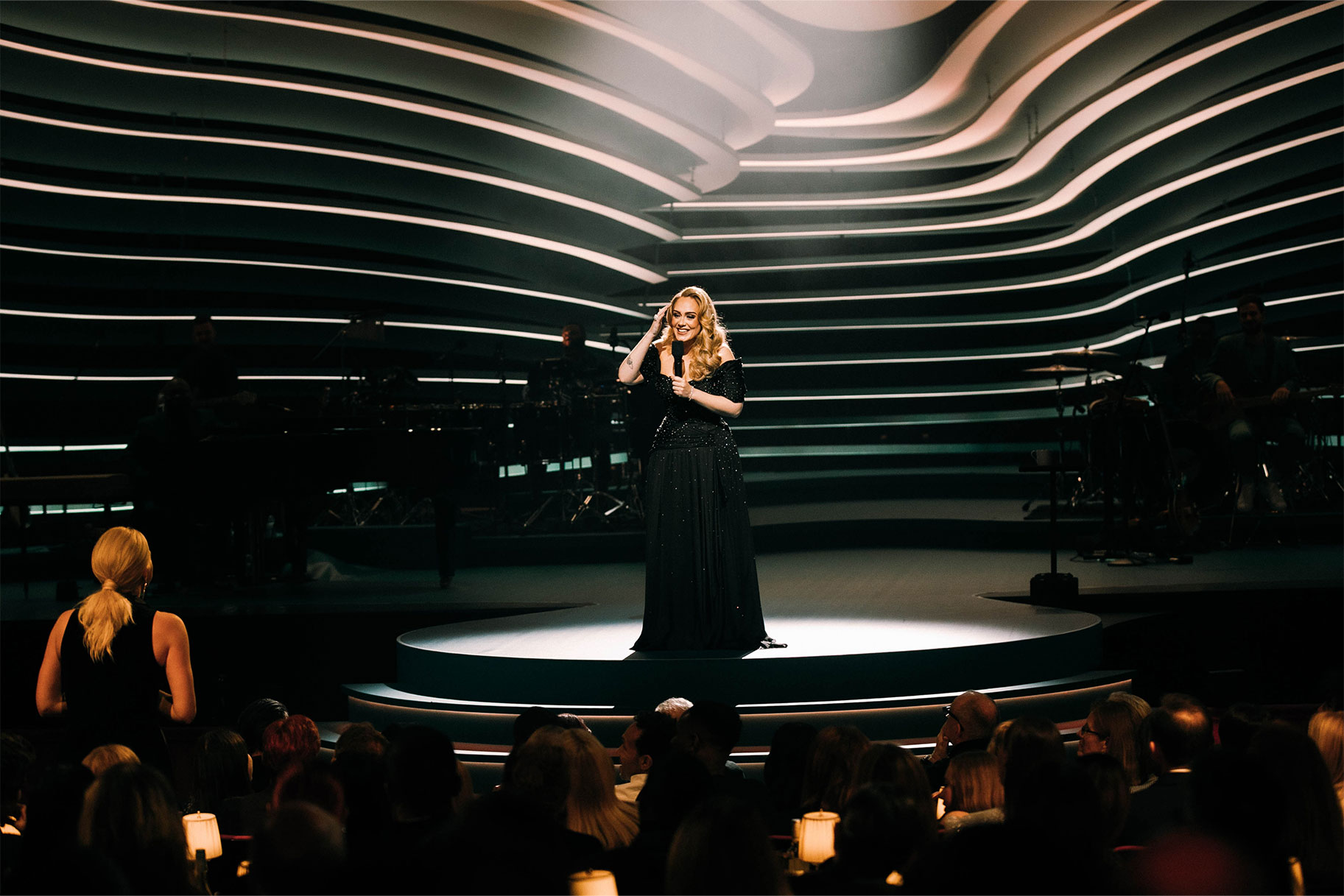 Hello, from the other side—because NBC's Adele special has come and gone. And it was everything we could have wanted and more.
An Audience With Adele originally aired on the U.K.'s ITV network last November, but Sunday (March 20) marked its U.S. premiere. The hour-long TV concert featured Adele singing the greatest hits from her career to date. As she took the stage at the iconic London Palladium, we were treated to tracks from her early discography—"Set Fire to the Rain," "Hometown"—plus newer hits like "Send My Love (to Your New Lover)" and "Easy on Me." (The latter is from her latest album, 30.) 
"I got really emotional when I came around the bend up there," she remarked after arriving on stage. "I haven't been home for so long, and I haven't played a show here for so long."
What was nearly as impressive as the 33-year-old's Grammy-winning vocals was the audience full of famous faces. Every time the camera panned to the crowd, you'd spot a new celebrity fan: Emma Watson, Dua Lipa, Idris Elba, Stormzy, Brian Cranston, Samuel L. Jackson, Hannah Waddingham, Naomi Campbell, and Boy George—to name a few. Some even asked the songstress questions in-between songs.
But the moment of the night was courtesy of Cruella and Love Actually star Emma Thompson. The actress asked Adele who had inspired or supported her during life's toughest times. The "Rumor Has It" singer responded that it was her eighth-year English teacher, Ms. McDonald. As it turned out, McDonald was at the concert and surprised Adele by coming on stage. Adele was moved to tears. The touching reunion has since gone viral.
"I'm so proud of you," McDonald said. "You really did change my life," Adele replied.
She later tweeted, "There was so much love in the room for each other, it felt like such a gig! Everyone was raucous and bang up for it! And my teacher Ms McDonald was there, it was just heaven."
If you missed the An Audience With Adele broadcast and want to see the moment for yourself, no worries. The special is now streaming on Peacock. And if you're hungry for more music content, check out American Song Contest, premiering Monday, March 21 at 8 p.m. ET on NBC. For the unfamiliar, the show centers on singers from 50 U.S. states, five territories, and Washington, D.C who perform original songs—and viewers decide which one is the best.