Zoey's Extraordinary Playlist
WATCH EPISODES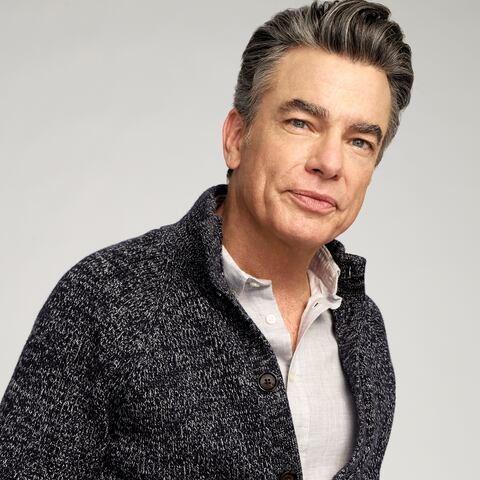 Mitch Clarke
Played by
Peter Gallagher
Actor Bio
Peter Gallagher plays Mitch Clarke on the new NBC midseason drama "Zoey's Extraordinary Playlist."
Gallagher is best known on television for starring as Sandy Cohen on "The O.C.," as well as for his recurring role as Deputy Chief William Dodds on "Law & Order: SVU." He currently recurs opposite Jane Fonda on the Netflix series "Grace and Frankie." Other TV credits include "Covert Affairs," "The Conners," "New Girl," "The Good Wife" and "How I Met Your Mother."
In film, Gallagher made his debut in Taylor Hackford's "The Idolmaker" and has appeared in more than 50 films since, including "Sex, Lies and Videotape," "The Underneath," directed by Steven Soderbergh, and both Robert Altman's "The Player" and "Short Cuts," which received a Golden Globe in 1993. Gallagher received a Screen Actors Guild Award for his role in the Oscar-winning "American Beauty."
Most recently, Gallagher had a supporting role in "Hello, My Name Is Doris," opposite Sally Field and Max Greenfield. Additional credits include "Dreamchild," "High Spirits," "Watch It," "The Hudsucker Proxy," "While You Were Sleeping," "To Gillian on Her 37th Birthday," "The Man Who Knew Too Little," "Center Stage," "Mr. Deeds," "Burlesque," "Conviction," "Adam" and "Step Up Revolution."
His theater credits include musicals and plays, having starred in award-winning Broadway productions of "Guys and Dolls" (Drama Desk nomination), "Long Day's Journey Into Night" (Tony Award nomination), "The Real Thing" (Clarence Derwent Award), "The Corn Is Green" (Theatre World Award), "Noises Off" and "The Country Girl."