Zoey's Extraordinary Playlist
WATCH EPISODES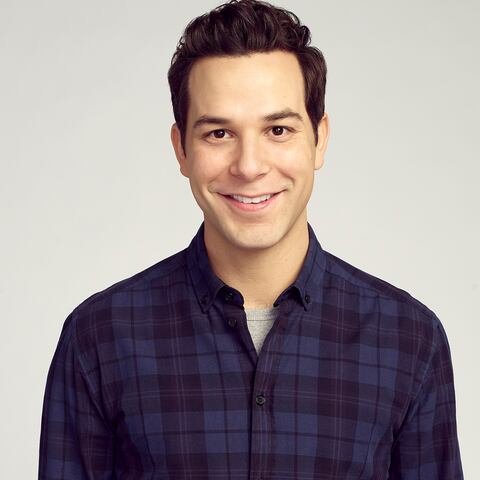 Max
Played by
Skylar Astin
Actor Bio
Skylar Astin plays Max on NBC's new midseason drama "Zoey's Extraordinary Playlist."
Astin's turn in the "Pitch Perfect" franchise is the role for which he is likely best known. He has created a number of diverse and notable roles in other films, including starring opposite Miles Teller in the comedy "21 & Over," "Taking Woodstock" for director Ang Lee and the Sundance entry "Hamlet 2," as well as "Flock of Dudes," "Cavemen" and the Disney animated film "Wreck-It Ralph." 
He currently can be seen with Steve Coogan in Frank Coraci's comedy "Hot Air" and the upcoming psychological thriller "Ghosts of War."
On the TV side, Astin co-starred opposite Golden Globe winner Rachel Bloom on the final season of "Crazy Ex-Girlfriend." Prior to that, Astin was cast alongside Nick Nolte on the Golden Globe-nominated dark comedy "Graves." Other TV roles include "Ground Floor," "Girls," "Halt and Catch Fire," "House" and "Love Bites." 
A native New Yorker, Astin's first break came in the 2006 stage production of "Spring Awakening," which went on to win eight Tony Awards. He played Tony in "West Side Story" at Carnegie Hall and co-starred in Encore's production of Kurt Vonnegut's "God Bless You, Mr. Rosewater." He was last seen in Pulitzer Prize nominee Theresa Rebeck's play "What We're Up Against."  
This past summer, Astin was on the stage at the Hollywood Bowl for a production of Stephen Sondheim's "Into the Woods."