Zoey's Extraordinary Playlist
WATCH ALL OF SEASON 2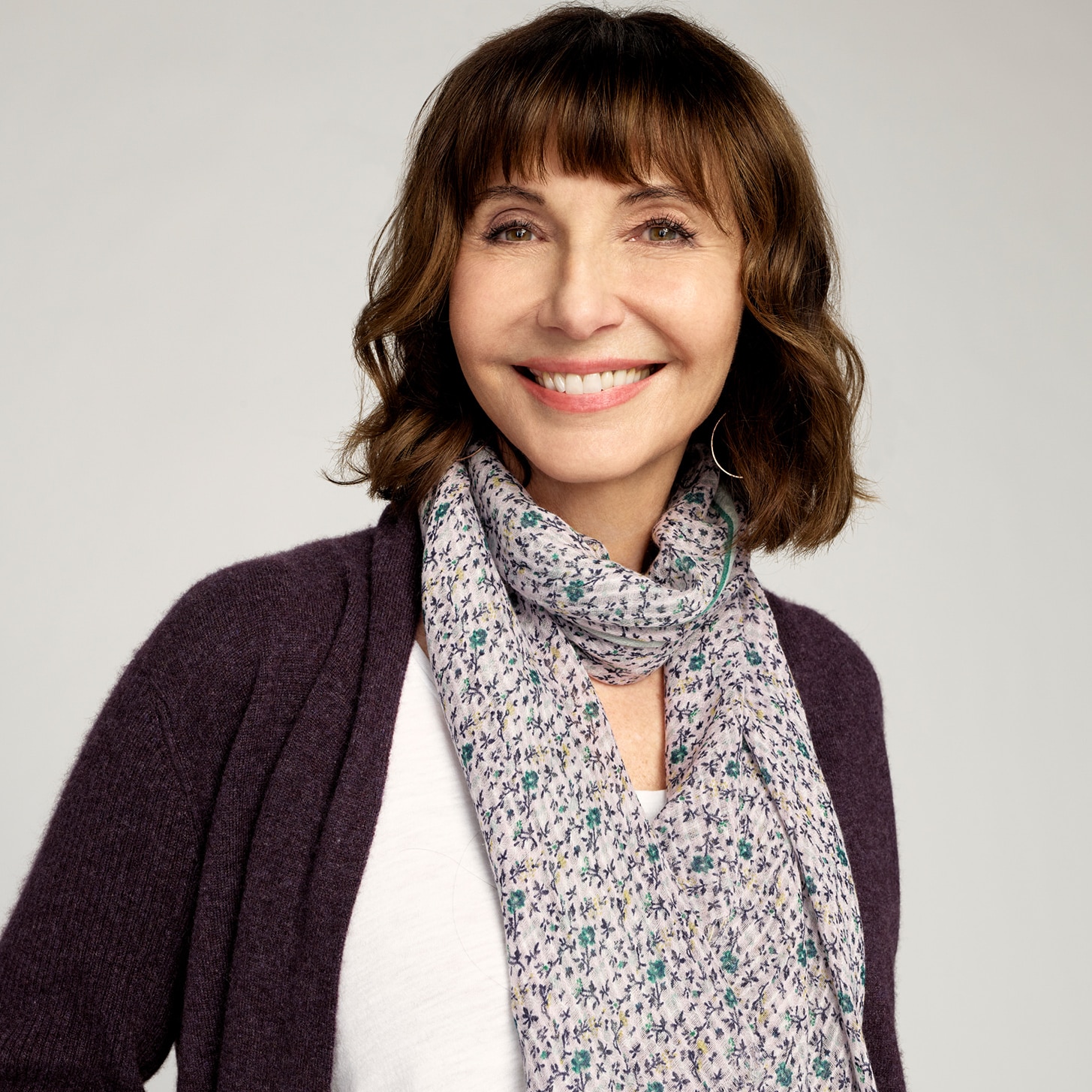 MAGGIE CLARKE
Played By Mary Steenburgen
Actor Bio
Mary Steenburgen stars as Maggie on NBC's "Zoey's Extraordinary Playlist."

Steenburgen is known for her Oscar-winning work in "Melvin and Howard" in addition to unforgettable roles in movies including "What's Eating Gilbert Grape" and "Step Brothers" and TV shows such as "Justified," "Orange Is the New Black," HBO's "Togetherness" and "Curb Your Enthusiasm." She starred for four seasons on FOX's comedy series "The Last Man on Earth" opposite Will Forte.

Most recently, Steenburgen starred in Hulu's rom-com "Happiest Season," directed by Clea DuVall and co-starring Mackenzie Davis, Kristen Stewart, Dan Levy, Mary Holland and Alison Brie.

In 2018, Steenburgen starred in "Book Club" alongside Diane Keaton, Jane Fonda and Candice Bergen. A year earlier, Steenburgen appeared opposite Lake Bell, Ed Helms and Paul Reiser in the comedy feature "I Do … Until I Don't."

Additional film and television credits include "30 Rock," "Bored to Death," "Wilfred," "Goin' South," "Time After Time," "Ragtime," "Philadelphia," "Cross Creek," "A Midsummer Night's Sex Comedy," "Miss Firecracker," "The Proposal," "Elf" and "The Help."

In addition to her work in film and television, Steenburgen is a singer-songwriter for Warner Chappell Music and has collaborated with acclaimed artists such as Tim McGraw, Kate York, Caitlyn Smith, Matraca Berg, Troy Verges, Jeremy Spillman, Luke Laird, Lori McKenna and many others. She co-wrote the song "Glasgow (No Place Like Home)" with Nashville songwriters Kate York and Caitlyn Smith for the critically acclaimed film "Wild Rose." In addition to being shortlisted for an Academy Award for Best Original Song, "Glasgow (No Place Like Home)" also won both the Critics' Choice Award and the Hollywood Critics Association Award for Best Original Song. Steenburgen has written songs for "Last Vegas" and "Dirty Girl" (the latter co-written with Melissa Manchester) and is currently writing the music for the animated film adaptation of the book "The Underneath."

Steenburgen is a proud member of the Atlantic Theater Company, with theater credits including "Holiday" (London's Old Vic, directed by Lindsay Anderson), "Candida," "Marvin's Room," "The Beginning of August" and "The Exonerated." 

She lives in Los Angeles with her husband, Ted Danson.