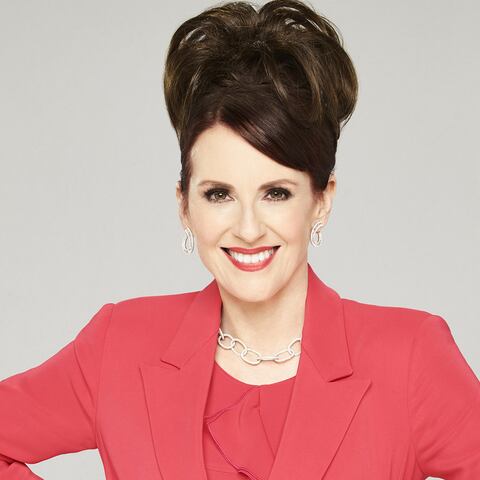 Karen Walker
Played by
Megan Mullally
Actor Bio
Megan Mullally returns to her iconic role as Karen Walker on "Will & Grace," which returned to NBC last fall to record ratings.
For her work on "Will & Grace," which as a series won 16 Emmy Awards and earned 83 nominations, Mullally has won two Emmys and four Screen Actors Guild Awards and received five Golden Globe nominations.
Mullally starred alongside Rob Lowe and Jenna Fischer on Sky TV's "You, Me and the Apocalypse," which aired on NBC in 2015 following a run in the U.K. She co-starred for seven seasons on Rob Corddry's multi-Emmy-winning TV series "Childrens Hospital," and recurred on "Parks and Recreation" as the evil Tammy, opposite her real-life husband, Nick Offerman.
Mullally currently recurs as Aunt Gayle on Fox's animated hit "Bob's Burgers." She appeared on the second season of critical darling "Party Down," recurred on the Emmy-winning "30 Rock" as well as "Web Therapy," "Trophy Wife," "Up All Night" and "Happy Endings." Past credits include "Seinfeld," "Frasier" and "Wings."
On stage, Mullally has appeared in four Broadway musicals and one play: the 1994 revival of "Grease," 1995's Tony Award-winning "How to Succeed in Business Without Really Trying" opposite Matthew Broderick, the 2008 Mel Brooks original musical "Young Frankenstein" and the 2014 smash hit production of Terrence McNally's "It's Only a Play," alongside Nathan Lane, Matthew Broderick and F. Murray Abraham. That same year she co-starred as Adelaide opposite Lane in Carnegie Hall's critically lauded production of "Guys and Dolls." Off-Broadway Mullally appeared opposite Offerman in The New Group's production of "Annapurna" following a successful run at L.A.'s Odyssey Theatre. At the Odyssey, Mullally also starred in Adam Bock's "The Receptionist," for which she received a Backstage West Garland Award.
On the film side, Mullally recently co-starred in John Hamburg's "Why Him?" with James Franco and Bryan Cranston. She has several films upcoming, including Franco's "The Disaster Artist," recent Cannes Film Festival selection "Oh Lucy," Janicza Bravo's recent Sundance favorite "Lemon," the Bob Byington-directed comedy "Infinity Baby" and "Where'd You Go, Bernadette" with Cate Blanchett. Other movie credits include "Smashed," "Kings of Summer," "Ernest and Celestine," "Somebody Up There Likes Me" and "GBF."
Last year Mullally and Offerman toured their comedy show, "Summer of 69: No Apostrophe," which aired as a special on Epix.
 
Mullally is in the band Nancy and Beth, whose first record was released in April. The band has toured extensively and been featured on various National Public Radio shows, including "All Things Considered." Nancy and Beth played at the Royal Festival Hall in London, Newport Folk Festival and the Grand Ole Opry, and toured with Robert Plant. Nancy and Beth music videos and tour info can be found at nancyandbeth.com, and on Twitter, Instagram and Facebook @nancyandbeth.