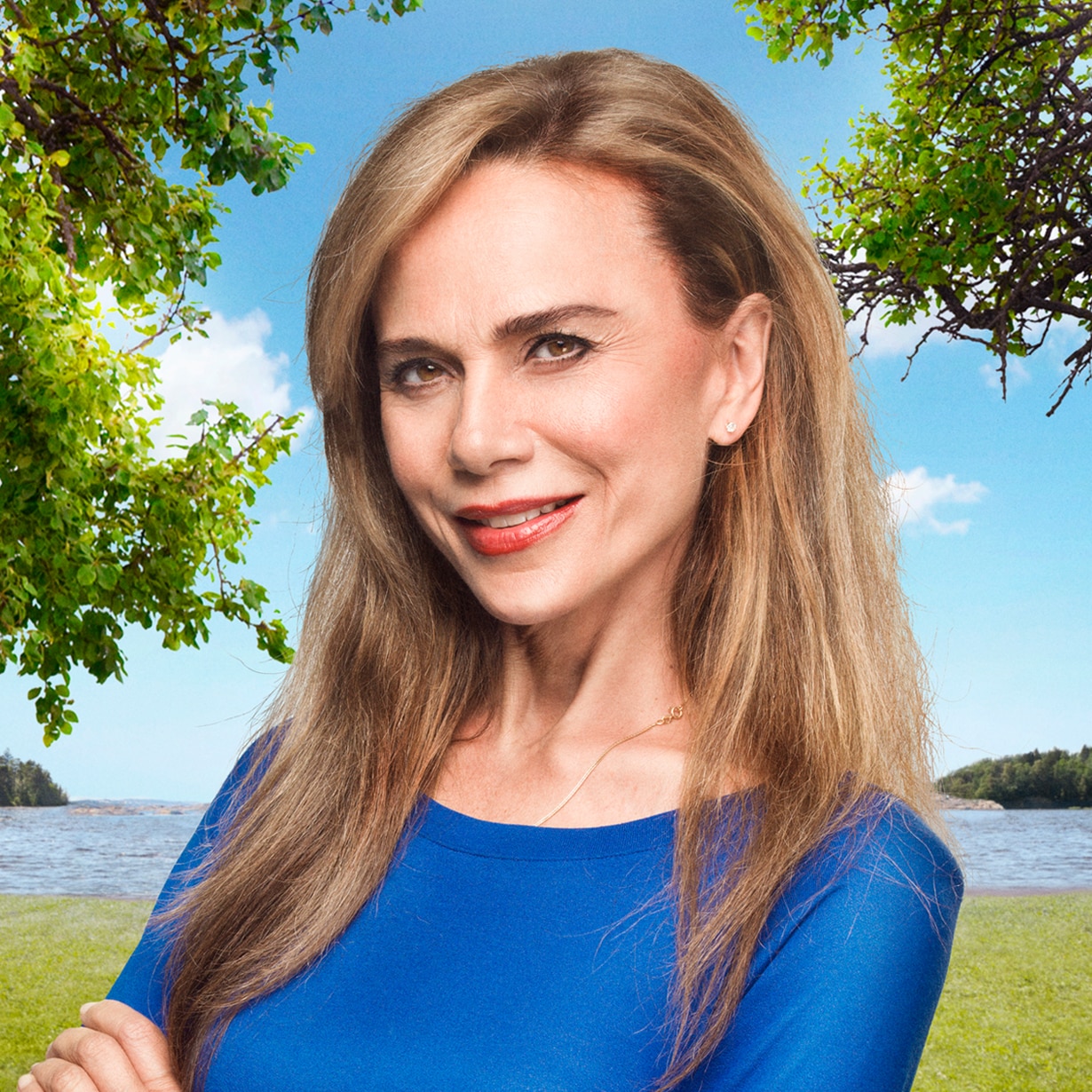 VIVEKA WIIK
Played By Lena Olin
Actor Bio
Swedish-born Lena Olin plays Viveka on NBC's summer comedy "Welcome to Sweden."
Olin already had a successful career as an actress before she came to Hollywood. She acted at The Royal Dramatic Theatre in Stockholm and was directed by legendary helmer Ingmar Bergman. Her father, Stig Olin, was also an actor and appeared in six of Bergman's films.
As a young actress, Olin performed in the great classics of William Shakespeare, Henrik Ibsen and August Strindberg. She made her international debut as a movie actress in Bergman's "After the Rehearsal." In Western Europe, Olin became well known in the political movie "The Unbearable Lightness of Being" as Sabina, in a story about the Prague Spring.
After coming to the U.S., she played mostly distinguished exotic temptresses, intelligent women and crude vamps. Bergman had developed Olin's artistic gift to play different human emotions and express them in a subtle way.
Olin received an Oscar nomination in 1990 for best supporting actress for her role in "Enemies: A Love Story." She went on to co-star in the 2000 film "Chocolat," which received both an Oscar nomination for Best Picture and a Golden Globe nomination for Best Motion Picture, Musical or Comedy and garnered her a Screen Actors Guild Award nod.
"Out of Africa" director Sydney Pollack rewrote the screenplay for "Havana" especially for her. This explains why this film recalls associations with the classic "Casablanca," starring Ingrid Bergman, who was also from Sweden.
Olin made a move to television and co-starred for one season as the deliciously evil Irina Derevko - the mother of Jennifer Garner's Sydney Bristow - in the series "Alias." For her work, she received an Emmy nomination for Outstanding Supporting Actress in a Drama Series.
Her most recent film credits include "The Reader," "Remember Me," "The Devil You Know" and "Night Train to Lisbon." Olin also guest-starred on NBC's "Law & Order: SVU" in 2010.