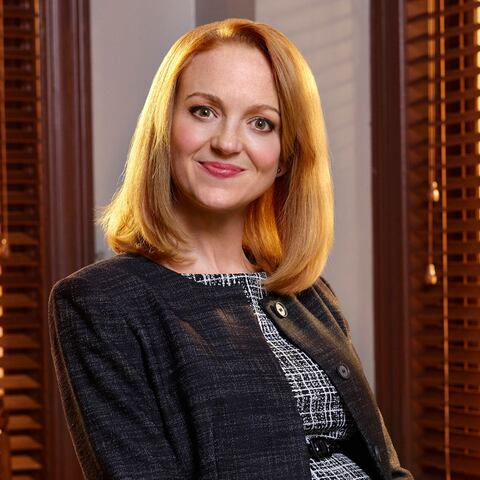 Carol Anne Keane
Played by
Jayma Mays
Actor Bio
Jayma Mays co-stars as Carol Anne Keane on NBC's new comedy "Trial & Error."
Mays is most often recognized for her role of Emma Pillsbury on the first five seasons of Fox's award-winning series "Glee." She has appeared in numerous films, including starring opposite Neil Patrick Harris in "The Smurfs" and "The Smurfs 2." "The Smurfs" is the first-ever CGI/live-action hybrid franchise to be produced by Sony Pictures Animation and has grossed close to $1 billion dollars worldwide.
She will next be seen opposite Tom Cruise in the highly anticipated film "American Made," directed by Doug Liman. Other credits of note include a recurring role on HBO's "Getting On," Wes Craven's "Red Eye," Sony's "Paul Blart: Mall Cop" and Fox's "Epic Movie," where she met husband Adam Campbell.
Mays is from Grundy, Virginia, and graduated from Radford University with a degree in performing arts.
Mays resides in Los Angeles with her husband and newborn son Jude.