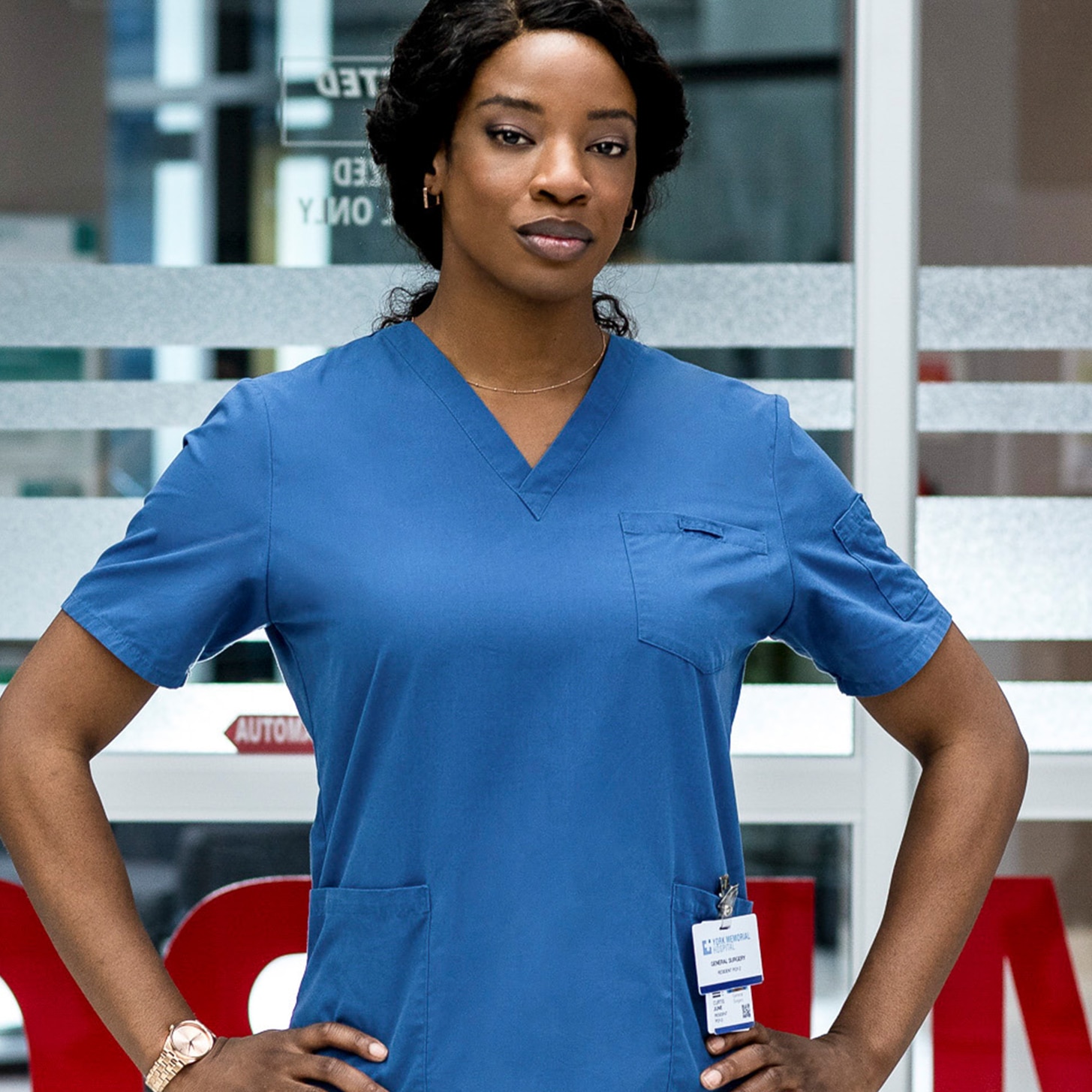 DR. JUNE CURTIS
Played By Ayisha Issa
Actor Bio
Ayisha Issa stars as skilled surgical resident Dr. June Curtis, whose brutal honesty and deadpan wit may offend some, but underlies her fierce drive and determination at proving herself to become one of the hospitals elite surgeons, in NBC's drama "Transplant."
Issa is an award-winning bilingual actress born and was raised in Montreal. Her professional acting career started when her athletic background landed her a small role opposite Micky Rourke and Henry Cavill in the 2011 feature film "Immortals." In 2018, she earned a Prix Gemeaux for her portrayal of Brittany "Bouba" Sizzla in the highly acclaimed French-Canadian series "Unite 9," a role for which she was also nominated in 2017.
Her feature film credits include supporting roles in "Brick Mansions," opposite the late Paul Walker; Netflix's "Polar," starring Mads Mikkelsen and Vanessa Hudgens, and "The Hummingbird Project," co-starring Jesse Eisenberg, Alexander Skarsgard and Salma Hayek.
On the small screen, Issa has had recurring roles on the Syfy series "Dark Matter," "12 Monkeys" and the award-winning CBC comedy "Workin' Moms."  
She has also made her mark in video games as the fan-favorite playable character Fliss in "The Dark Pictures: Man of Medan," with Shawn Ashmore, and as Jayma in "Far Cry Primal."
Issa holds a Brazilian Top Team Brown Belt and is a two-time IBJJF world champion. When she is not on set, she continues to train and compete in Brazilian Jiu-Jitsu and is founder of 4Points BJJ, where she combines her love of the sport with her affinity for youth development to help foster confidence, perseverance and other valuable qualities in kids and young adults.