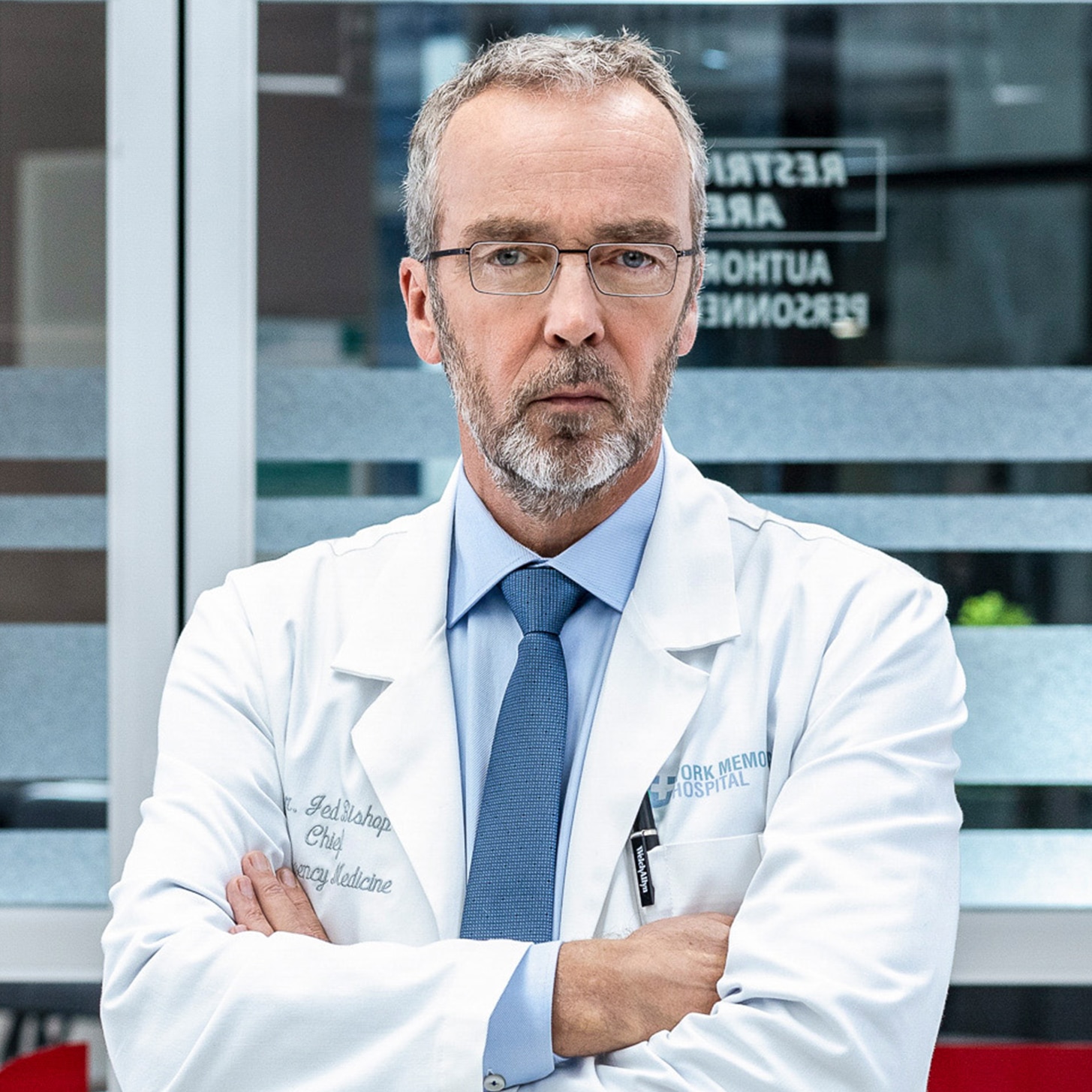 DR. JED BISHOP
Played By John Hannah
Actor Bio
John Hannah stars as Dr. Jed Bishop, the legendary, elusive and inscrutable Chief of Emergency Medicine who keeps his staff on their toes and always at the ready, in NBC's drama "Transplant."
Hannah is a film and television actor who came to prominence on the big screen in "Four Weddings and a Funeral," for which he was nominated for the BAFTA Award for Best Actor in a Supporting Role. His other film appearances include "Sliding Doors" and "The Mummy" trilogy.
Among his numerous television credits: "McCallum," "Rebus," "New Street Law," "Cold Blood," "Spartacus," "A Touch of Cloth" and Marvel's "Agents of S.H.I.E.L.D." Hannah also appeared in the BBC series "Atlantis" and "Trust Me."
The youngest of three children, he attended the Royal Scottish Academy of Music and Drama in Glasgow and currently lives in London with his wife and two children.