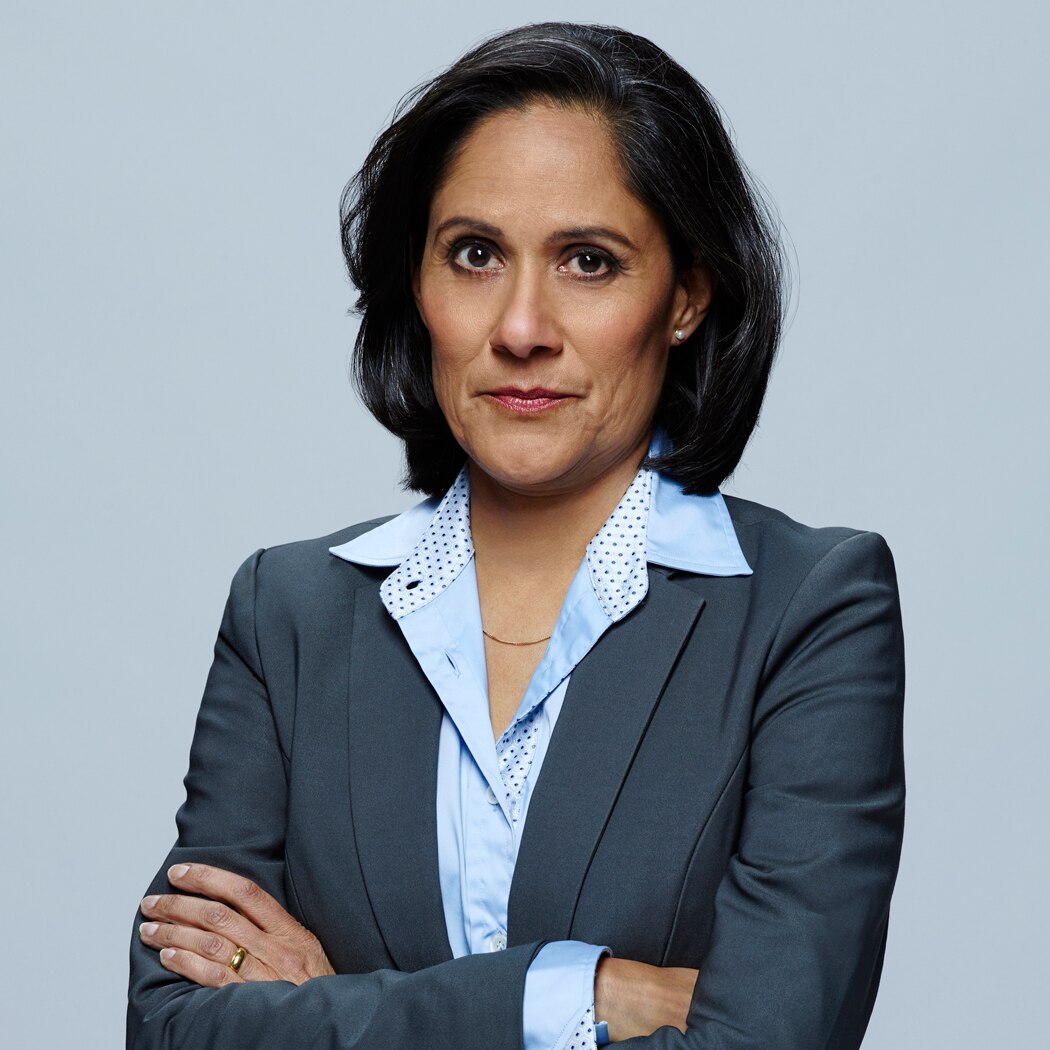 DENISE CHRISTOPHER
Played By Sakina Jaffrey
Actor Bio
Sakina Jaffrey plays Agent Denise Christopher on the NBC drama "Timeless."
Jaffrey memorably starred as the White House Chief of Staff, Linda Vasquez, on "House of Cards," directed and produced by David Fincher. Sakina currently recurs on the Golden Globe-winning "Mr. Robot" playing Antara Nayar, as well as "The Mindy Project" as Mindy Lahiri's mother, Sonu. Other notable television roles include Sheriff Leena Reyes on "Sleepy Hollow," Dr. Hickman on "Third Watch" and Mrs. Chandra Suresh on "Heroes." Guest star appearances include "Blindspot," "Madam Secretary," "Girls," "Sex and the City," "Law & Order" and "Law & Order: SVU."
On film, Jaffrey recently wrapped production on Noah Baumbach's upcoming film "Yeh Din Ka Kissa," opposite Dustin Hoffman, Adam Sandler and Ben Stiller. She can be seen in the independent feature "Claire in Motion," which premiered at SXSW earlier this year. Sakina also played Nilma, Kate Hudson's bat-wielding neighbor, in Garry Marshall's "Raising Helen." Among her dozens of films, she has had the privilege of working with Jonathan Demme, James Ivory, Sidney Lumet and Frank Oz.
A native New Yorker, Jaffrey danced as a child with the Joffrey Ballet at City Center and made her acting debut at 17 in Wallace Shawn's "Marie and Bruce" at The Public Theater. She went on to play lead roles in "Romeo and Juliet" at Williamstown Theatre Festival and "Alice in Wonderland" at the Kennedy Center. She has continued to work in New York theater, appearing last year in the groundbreaking off-Broadway hit "Small Mouth Sounds," written by Bess Wohl and directed by Rachel Chavkin.
Sakina graduated with high honors from Vassar College with a degree in Chinese language and literature. She is the daughter of internationally renowned cookbook author/actress Madhur Jaffrey and the late Bollywood and British film star Saeed Jaffrey.