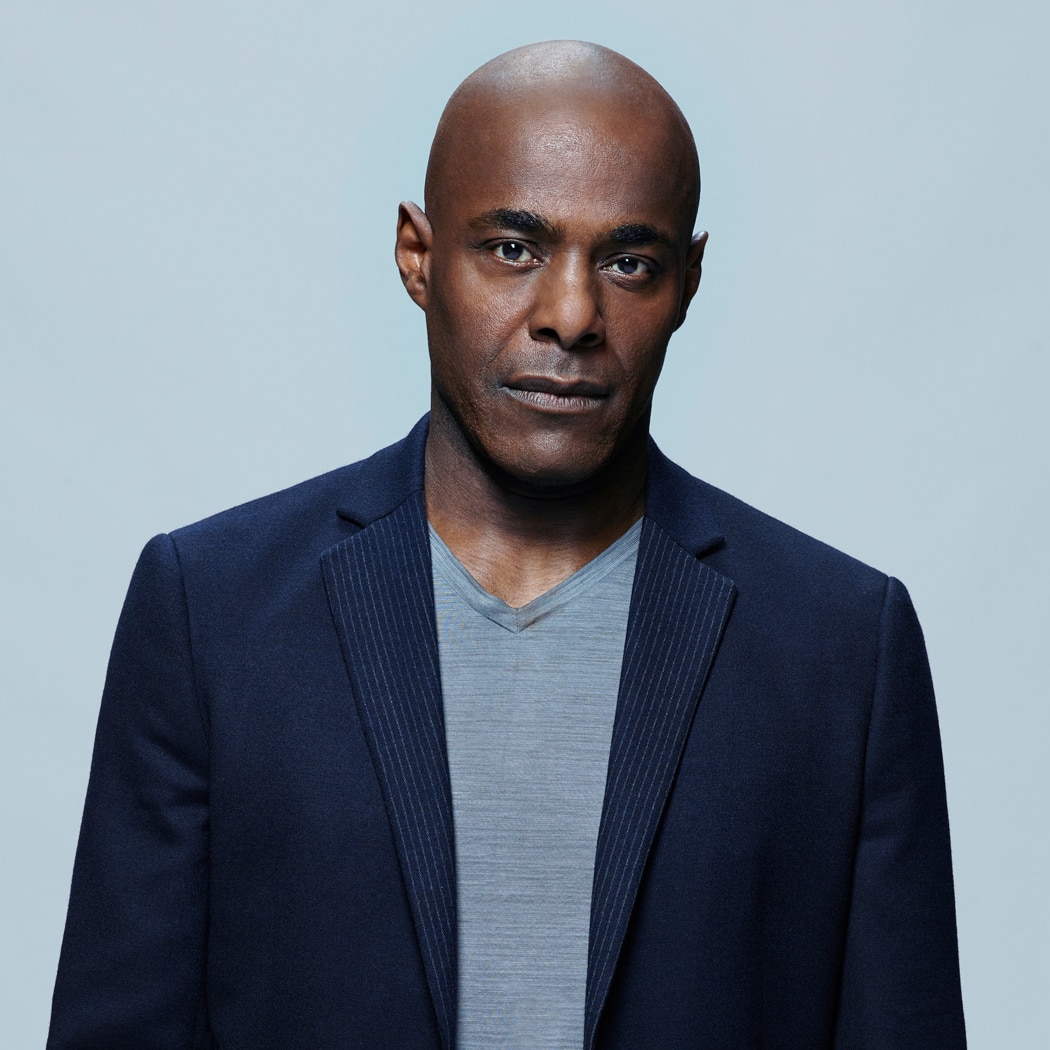 CONNOR MASON
Played By Paterson Joseph
Actor Bio
Paterson Joseph plays Connor Mason on the NBC drama "Timeless."
Joseph was born and raised in London and trained at the London Academy of Music and Dramatic Art (LAMDA). He's worked extensively on screen, television and in the theater.   
Joseph appeared in such notable films as "The Beach" with Leonardo DiCaprio and in "Aeon Flux" with Charlize Theron. Other film credits include "In the Name of the Father" with Daniel Day-Lewis and Emma Thompson; "Greenfingers" with Clive Owen and Helen Mirren; and "The Other Man" with Liam Neeson, Antonio Banderas and Laura Linney.
On the television side, he's appeared in over 40 series. Most recently he appeared as General Arnold Gaines in "You, Me and the Apocalypse" and as "Holy Wayne" Gilchrest in "The Leftovers." He has played many roles in British television programs, both comedy and drama, such as "William and Mary," "Casualty," "Neverwhere," "Peep Show," "Green Wing" and "Jericho." Other roles include "Sex Traffic," "Elmina's Kitchen," "Dead Ringers," "Julius Caesar," "Hyperdrive," "Jekyll" and "Survivors."
Joseph has also provided narration for "Megacities" as well as "Wild Russia." In 2016, he narrated the documentary "Inside Obama's White House."
He began his career on the stage in roles such as Oswald in "King Lear"; Dumaine in "Love's Labour's Lost"; the Marquis de Mota in "The Last Days of Don Juan"; Troilus in "Troilus and Cressida"; and Brutus in "Julius Caesar," all at the Royal Shakespeare Company. Other theater work includes "Sancho: An Act of Remembrance," "Hamlet," "Othello" and "Blues for Mr. Charlie." At the Royal National Theatre he performed in "The Emperor Jones," "Saint Joan" and "The Royal Hunt of the Sun." This is just a small sampling of the productions in which Joseph has had roles.
Joseph currently resides in London.