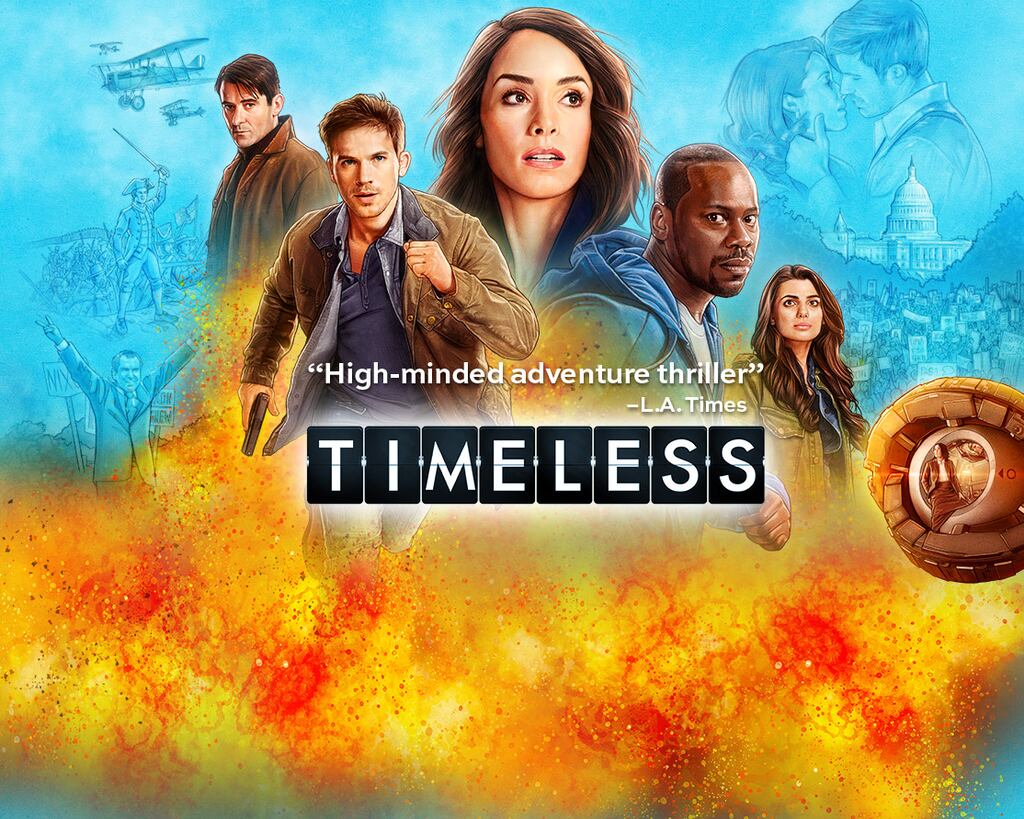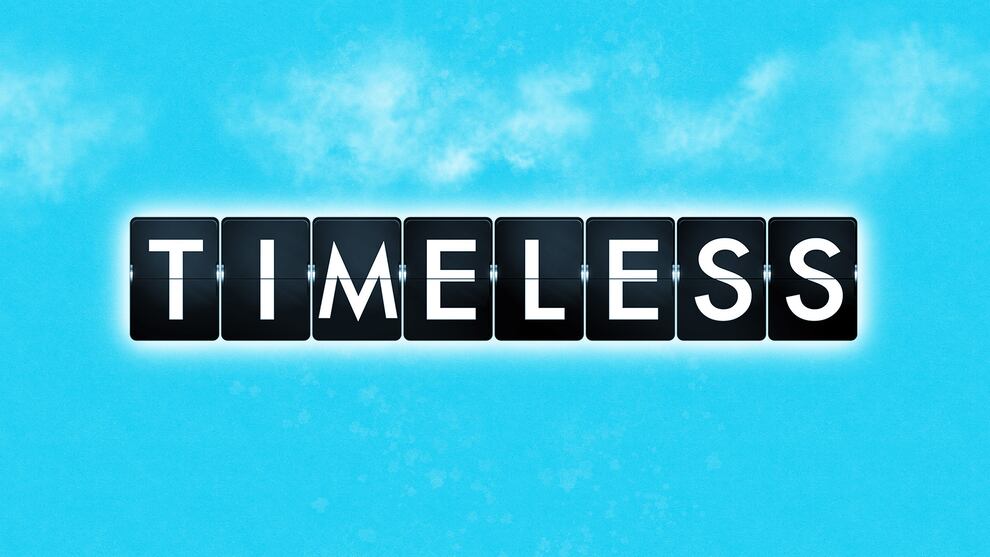 About the Show
Drama, Sci Fi and Fantasy
About the Show
From Eric Kripke ("Revolution," "Supernatural") and Shawn Ryan ("The Shield"), Season 2 of this thrilling action-adventure series will pick up right where we left off with our heroes. We continue to race throughout history with our beloved team - Rufus (Malcolm Barrett), a scientist; Wyatt (Matt Lanter), a soldier; and Lucy (Abigail Spencer), a history professor - in an attempt to prevent the destruction of the world as we all know it. This season they'll find an unlikely ally in their quest to ruin Rittenhouse, a deadly organization with plans to change history and reshape reality - even though Lucy's family has been a part of Rittenhouse for centuries. Still making every effort not to affect the past themselves, they will visit the years 1692, 1917, 1941, 1981 and more. We'll be introduced to the likes of Marie Curie, Hedy Lamarr, William Randolph Hearst and a multitude of other influential people throughout history.

The cast includes Abigail Spencer ("Rectify," "True Detective," "Suits"), Matt Lanter ("90210," "Star-Crossed," "Commander in Chief"), Malcolm Barrett ("The Hurt Locker," "Dear White People," "Better Off Ted"), Goran Višnjić ("ER," "Extant," "The Girl with the Dragon Tattoo"), Paterson Joseph ("The Beach," "In the Name of the Father," "Aeon Flux"), Sakina Jaffrey ("House of Cards," "Mr. Robot," "The Mindy Project") and Claudia Doumit ("Faking It," "Scandal," "New Girl").
 
Shawn Ryan and Eric Kripke are the creators, writers and executive producers. Tom Smuts ("Bosch," "Mad Men") and Arika Lisanne Mittman ("Elementary," "Tyrant," "Dexter") are co-showrunners and executive producers. Don Kurt ("Philip K. Dick's Electric Dreams," "Good Girls Revolt," "Justified"), Greg Beeman ("American Gothic," "Minority Report," "Falling Skies"), John Davis ("The Blacklist"), John Fox ("The Blacklist") and Marney Hochman ("The Chicago Code") also executive produce.  
 
"Timeless" is a production of Sony Pictures Television, Davis Entertainment, MiddKid Productions and Kripke Enterprises.
Episodes available for purchase.
CREDITS
Starring
Matt Lanter, Abigail Spencer, Malcolm Barrett, Paterson Joseph, Sakina Jaffrey, Claudia Doumit and Goran Višnjić
Created By
Eric Kripke and Shawn Ryan
Executive Producers
Eric Kripke, Shawn Ryan, John Davis, John Fox, Marney Hochman, Don Kurt, Greg Beeman, Tom Smuts, Arika Lisanne Mittman
Co-Executive Producer
Matt Whitney

Supervising Producer
​Jim Barnes, Lana Cho
Co-Producer
Dustin Bernard 

Directors of Photography
Jimmy Lindsey, Nate Goodman

Editors
Dave Kaldor, Nicole Baer, Donn Aron

Casting Directors
Wendy Weidman, Rebecca Mangieri
Production Designer
John Zachary
Origination
Los Angeles  
Series Produced By
Sony Pictures Television, Universal Television, MiddKid Productions, Kripke E Enterprises, Davis Entertainment