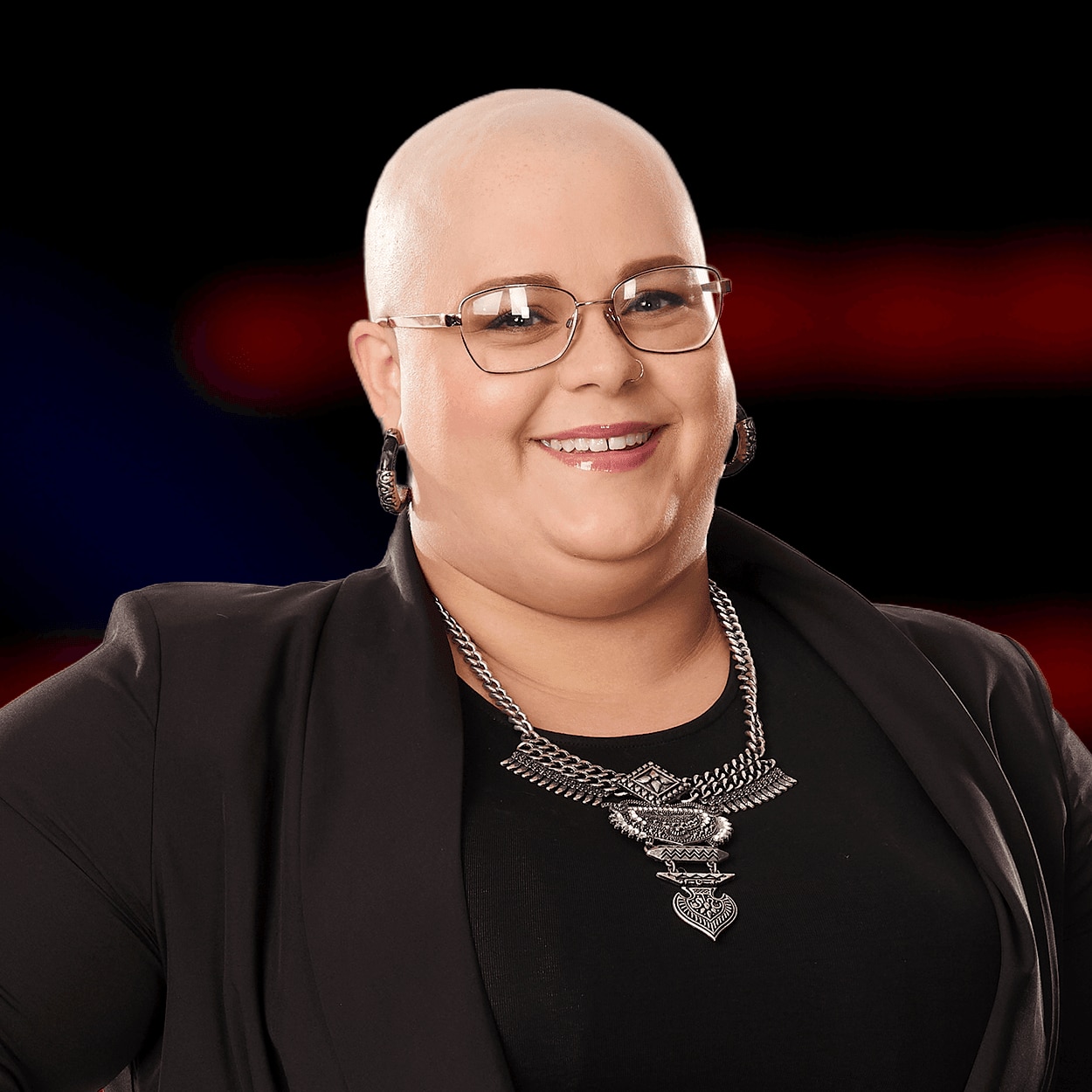 Bio
Age: 30
Hometown: Argillite, Kentucky
Resident: Catlettsburg, Kentucky

Holly joined choir in middle school, around the same time she started having medical issues and ended up losing her hair. She often felt self-conscious because of her appearance, but luckily music allowed her to regain her confidence. She started singing competitively and currently gigs with her partner Seth, the father of her two children. Outside of being a mom, Holly is a caregiver at a center for adults with disabilities. She helps teach them daily tasks like cooking and cleaning and sings with them as a way to incorporate her love for music.