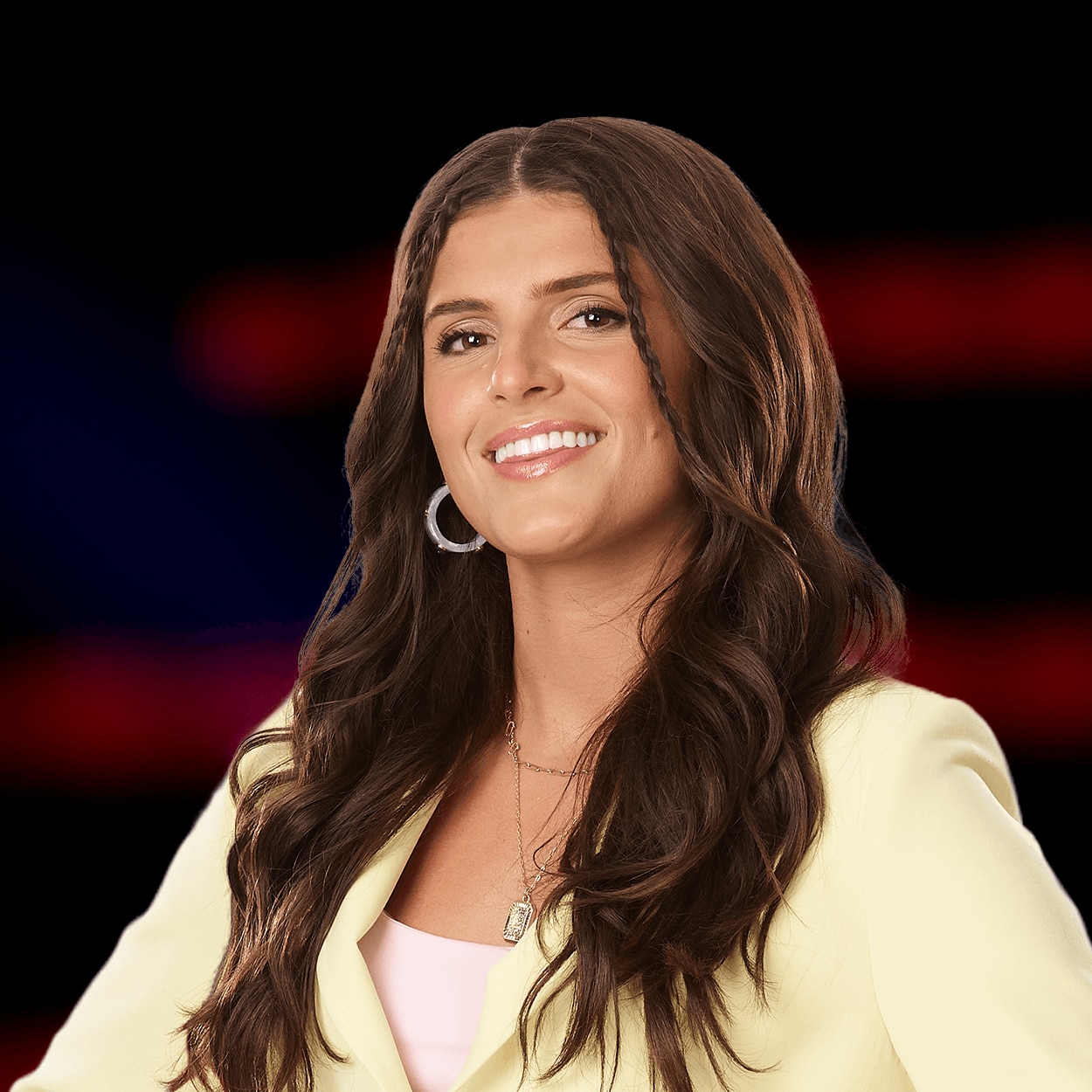 BELLA DENAPOLI
Team Ariana
Bio
Age: 22
Hometown: West Islip, New York
Resident: West Islip, New York

Bella grew up in a large and loud Italian family surrounded by music. She got a taste for the stage at an early age after watching her parents perform in their weekend rock band and was often invited to sing with them. She started participating in musical theater in the second grade and continued with it throughout school. At 15, she joined a girl group and was signed to a record label and although the group ultimately dissolved, Bella had found her calling in the music industry. After high school, she went on to pursue a career as a recording pop artist and spent some time performing with a non-profit group. Bella is currently working on her songwriting and recording music and still performs with her parents every chance she gets.