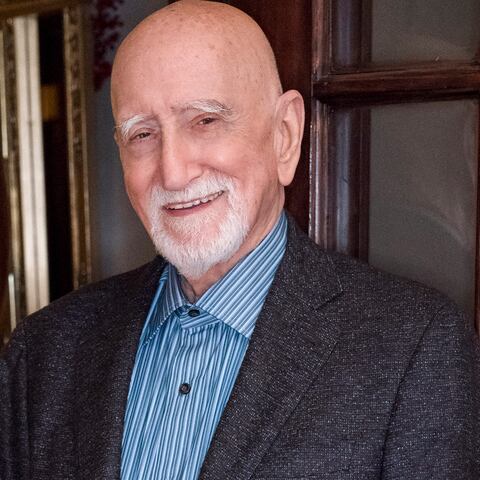 Enzo Napolitano
Played by
Dominic Chianese
Actor Bio
Dominic Chianese stars as Enzo on the NBC drama "The Village."
Chianese is best known for playing Corrado "Uncle Junior" Soprano on the HBO series "The Sopranos," for which he was nominated for Emmy Awards in 2000 and 2001. He also had a recurring role as Stuart Zedeck on the hit FX series "Damages," made an appearance on ABC Family's "The Secret Life of the American Teenager" and guest starred as Judge Michael Marx on "The Good Wife." He also portrayed Leander Whitlock on HBO's hit series "Boardwalk Empire."
Chianese, whose career in music, film, stage and television spans six decades, made his acting debut with "American Savoyards" in 1952 at the off-Broadway Jan Hus Theater, leading to his first professional U.S. tour in Gilbert and Sullivan's "The Mikado" and "Patience." He went on to act in dramas and musicals at regional theaters, including Arena Stage, Center Stage, Yale Repertory Theatre, Long Wharf Theatre, Walnut Street Theatre and the New York Shakespeare Festival, among others, from 1958 to 1998.  
Chianese's Broadway appearances include "Richard III," David Mamet's "The Water Engine," Archibald MacLeish's "Scratch," Tennessee Williams' "The Rose Tattoo" and "Requiem for a Heavyweight" by Rod Serling. His most recent stints on the stage include Arthur Miller's "The Price" at the Old Globe; "The Resistible Rise of Arturo Ui," co-starring Al Pacino, John Goodman, Tony Randall, Steve Buscemi and Charles Durning; the Public Theater's production of "Much Ado About Nothing," with Sam Waterston, Jimmy Smits and Kirsten Johnston under the direction of David Esbjornson; and "A Second Hand Memory," written and directed by Woody Allen.
Chianese began his film career in 1972 with "Fuzz" and soon after landed the role of Johnny Ola in the Francis Ford Coppola masterpiece "The Godfather: Part II." This led to three films with director Sidney Lumet: "Dog Day Afternoon," "Q&A" and "Night Falls on Manhattan." Other noted films include "And Justice for All," "All the President's Men," "Second Sight," "If Lucy Fell," "The Cradle Will Rock," "Unfaithful," "When Will I Be Loved," "King of the Corner," "The Last New Yorker" and "Adrift in Manhattan," which was in Dramatic Competition at the Sundance Film Festival. Chianese's television credits include a recurring role on "Law & Order," "Kojak," "East Side/West Side," "Beacon Hill," "Dark Shadows" and "Hope & Faith."  
Besides acting, Chianese is also a singer/songwriter and has released two CDs - "Hits," a compilation of different music styles, and "Ungrateful Heart," a collection of Italian songs.