Tonight Show: Jimmy Fallon
WEEKNIGHTS 11:35/10:35c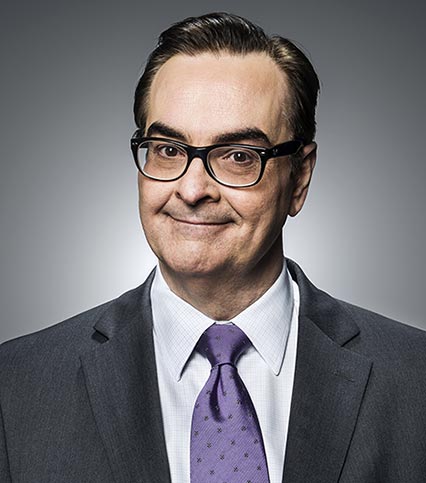 STEVE HIGGINS
Announcer Bio
Steve Higgins is the announcer for "The Tonight Show Starring Jimmy Fallon." He was previously the announcer for the entire run of "Late Night with Jimmy Fallon" where he introduced sketches, participated in celebrity games and took on memorable roles in the show's celebrated Digital Originals, including "Joking Bad" and "The Real Housewives of Late Night."
Higgins is also a longtime producer and writer for "Saturday Night Live." His work on SNL episodes and specials has garnered an Emmy Award and 20 additional nominations, as well as five Writers Guild Awards. He is also Emmy-nominated for his contribution to the 2009 ESPY Awards.
Higgins was previously a writer, producer and cast member for the comedy show "The Higgins Boys and Gruber," a cable television show that aired weekday afternoons on The Comedy Channel from 1989 to 1991. He was also the head writer for "The Jon Stewart Show" from 1993 to 1995.
Higgins lives in New Jersey with his family.