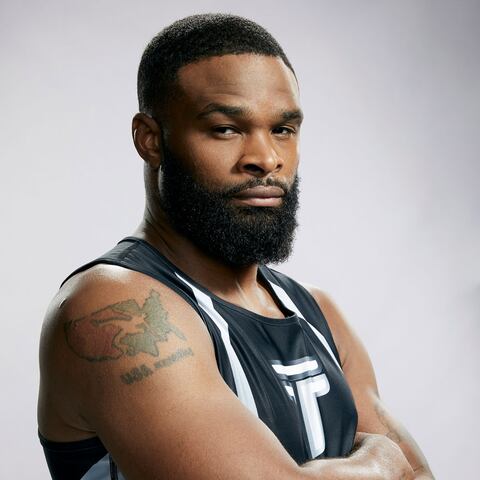 Bio
A native of the great cultural garden of the Midwest, Tyron Woodley calls the neighborhood of Ferguson, Missouri, home. Growing up, he was primarily raised by his mother and it was a daily struggle to survive. To avoid a life of crime, Woodley dedicated himself to academic and athletic excellence. While in high school, he refused to become another victim of the stereotype of his environment and went on to become a two-time All-American wrestler and consistent honor roll student. He attended the University of Missouri, where he became the first Big 12 champion in school history.
 
After college, Woodley launched his career in mixed martial arts with the Strikeforce organization, where he exploded onto the circuit with an impressive 7-0 record. All of his bouts ended by either a knockout or his opponent's submission. Woodley made his Ultimate Fighting Championship (UFC) debut in 2013 and quickly worked his way up the cards. Three years later, he landed a welterweight championship bout against Robbie Lawler that he won in decisive fashion with a knockout halfway through the first round, the quickest victory in welterweight championship history. Woodley went on to successfully defend his belt four times - against Demian Maia, against Darren Till and twice against Stephen "Wonderboy" Thompson.
 
Outside of the MMA, Woodley enjoys a life filled with excitement while raising his four children and has had several film and television roles. His recent credits include Olympus Has Fallen, Agents of S.H.I.E.L.D., Sons of Anarchy, Player, the box office hit film Straight Outta Compton, Steve Harvey's Celebrity Family Feud, Hawaii Five-0 and S.WA.T. In addition, Woodley hosts the weekly TMZ show The Hollywood Beatdown, regularly appears as a UFC commentator on FOX and recently secured a sports analyst and commentator position with ESPN.