SEASON PREMIERE MAY 25 | MONDAY 8/7c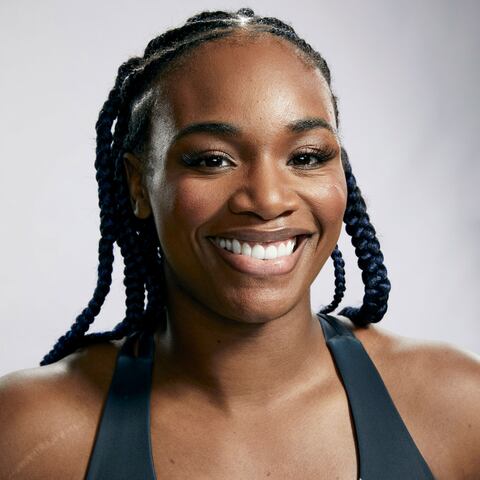 Bio
Hailing from Flint, Michigan, Claressa Shields had a tough upbringing and grew up in poverty, all while her father was in prison until she was nine years old. When her father returned home, they reconnected and he told her that if he had stuck with what he was passionate about, he wouldn't have ended up in prison. His passion: boxing. Shields first stepped into the ring at 11 years old and found solace in the sport, helping her overcome seemingly insurmountable childhood challenges.
 
Shields' dedication led to her first Olympic appearance where, at only 17, she took home the gold medal. Four years later, she did it again. To date, she is the most accomplished amateur boxer in US history - male or female - and the only American boxer to capture back-to-back gold medals at the Olympic Games.
 
In just her fourth professional fight, Shields became the Unified Super Middleweight World Champion, and by her ninth fight, the Undisputed Middleweight World Champion - the fastest fighter, male or female, to become an undisputed champion. At 25 years old, she now holds nine professional world titles in three weight divisions and two Olympic gold medals.
 
A trailblazer for women's boxing, she headlined the first women's boxing main event on premium television (Showtime) in just her second professional fight and has headlined premium television fight cards a record six times. Outside of the ring, she has received numerous awards and recognitions, including 2017 Female Fighter of the Year by USA Today, 2017 Nickelodeon Kids' Choice Sports Award winner for "Biggest Powerhouse," Sports Illustrated's Fittest 50 2020 and more.