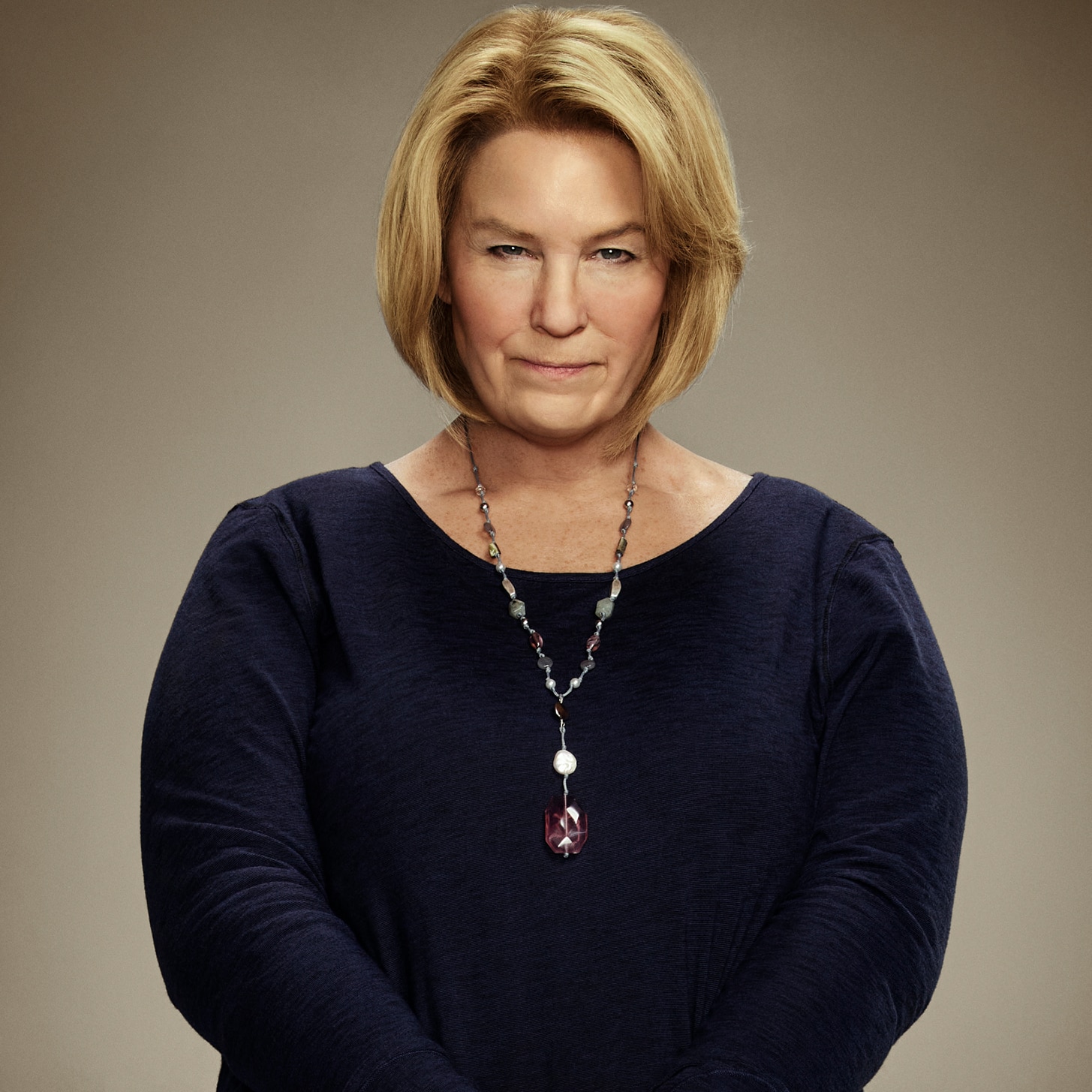 PAM HUPP
Played By Renée Zellweger
Actor Bio
Renée Zellweger stars as Pam Hupp in the NBC limited series "The Thing About Pam."

Zellweger most recently starred as the legendary Judy Garland in "Judy," winning the Academy Award, BAFTA, Golden Globe, Screen Actors Guild and Critics Choice awards for the film.

She will soon begin production on the feature film "The Back Nine" in the role of a former golfer who set her clubs aside to make way for her husband's pro career and raise her son, only to then turn pro during the "back nine" of her life. Zellweger serves as an executive producer on both "The Back Nine" and "The Thing About Pam" through her production company, Big Picture Co.

Zellweger is known globally for her starring role as the seminal British everywoman in the film "Bridget Jones's Diary," for which she received an Oscar nomination, and the sequels "Bridget Jones: The Edge of Reason" and "Bridget Jones's Baby." She also earned an Academy Award nomination as convicted killer Roxie Hart in "Chicago" and won her first Oscar in the category of Best Supporting Actress for Anthony Minghella's "Cold Mountain."

After graduating with an English degree from the University of Texas, Zellweger made her feature film debut in Richard Linklater's seminal coming-of-age film "Dazed and Confused." Other film roles quickly followed, including "Reality Bites," "Texas Chainsaw Massacre: The Next Generation" and "My Boyfriend's Back." Soon after, Zellweger won the affection of audiences with her breakthrough role in "Jerry Maguire."

Additional credits include "One True Thing," "Nurse Betty," "Me, Myself & Irene," "White Oleander" and "Cinderella Man." She has also lent her voice to such animated features as "Shark Tale," "Bee Movie" and "Monsters vs. Aliens" and made her television debut in the Netflix limited series "What/If."