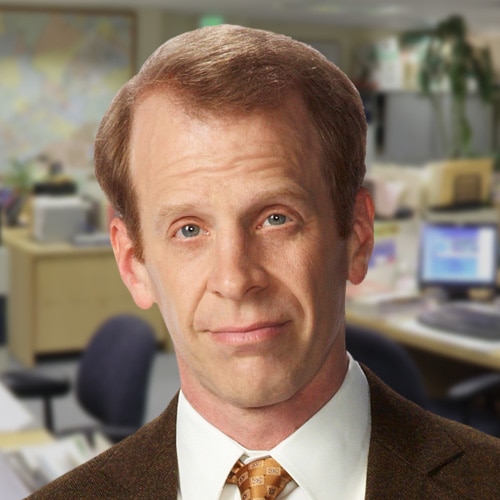 TOBY FLENDERSON
Played By Paul Lieberstein
Actor Bio
Paul Lieberstein plays Toby Flenderson, human resources employee at Dunder Mifflin and a constant thorn in the side of Michael Scott on "The Office." Lieberstein is also a writer and co-executive producer on the show, writing several memorable episodes including "The Coup," "Dwight's Speech," "The Carpet," "The Client" and "Health Care."
Lieberstein, winner of two Emmy Awards, began his career in television as a writer on the series "Clarissa Explains It All," followed by "Weird Science" and the sitcom "The Naked Truth." In 1997, he became a producer and writer on the popular animated sitcom "King of the Hill."
Additional writing and co-executive producing credits include "The Drew Carey Show" and "The Bernie Mac Show," as well as a writing credit on the short-lived series "Greg the Bunny."
Lieberstein was hired as a writer and co-executive producer for "The Office" and then won his first on-screen role as the cool-headed human resources worker Toby Flenderson on the series.
He is a graduate of Hamilton College in Clinton, New York and currently resides in Los Angeles.