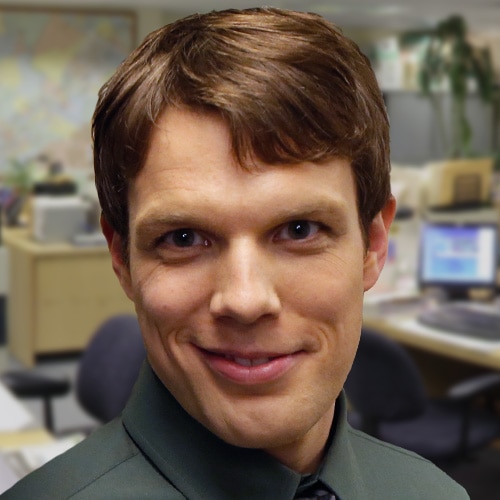 PETE
Played By Jake Lacy
Actor Bio
Jake Lacy stars as new customer service representative, Pete, on NBC's hit comedy "The Office."
This is Lacy's second series regular role in as many years. He was also a series regular on the comedy series "Better Together," opposite Joanna Garcia.
Lacy grew up in Vermont. Since graduating from North Carolina School of the Arts in 2008, he has been seen on stage in Hartford Stage's production of "A Midsummer Night's Dream" as Demetrius and in Oberon Theater's production of "Much Ado About Nothing" as Conrad. He was part of The Sundance Theatre Lab's "Look, We Are Breathing," directed by Mark Brokaw.
Lacy currently divides his time between New York and Los Angeles. His birthday is February 14.