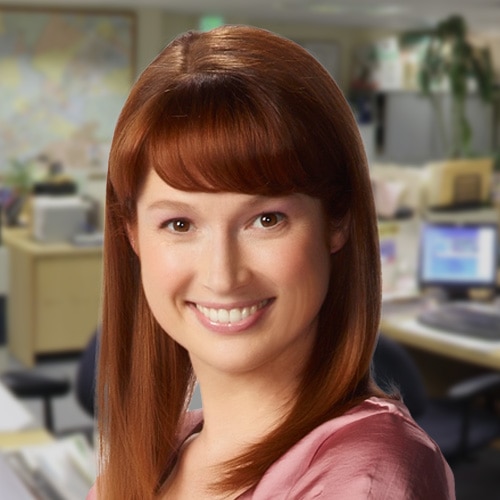 ERIN HANNON
Played By Ellie Kemper
Actor Bio
Ellie Kemper portrays one of the newest members of the Dunder Mifflin staff as the naive receptionist Erin Hannon on NBC's "The Office."
Kemper first gained attention with her one-woman show "Feeling Sad/Mad" at the Upright Citizens Brigade and has worked with the popular publications The Onion and McSweeney's.
In film, Kemper most recently starred in the blockbuster comedy hit, "Bridesmaids" alongside Kristen Wiig. She also has appeared in the Nicholas Stoller comedy "Get Him to the Greek" and Sofia Coppola's "Somewhere."
Originally from St. Louis, Missouri, Kemper attended Princeton University and divides her time between New York and Los Angeles.