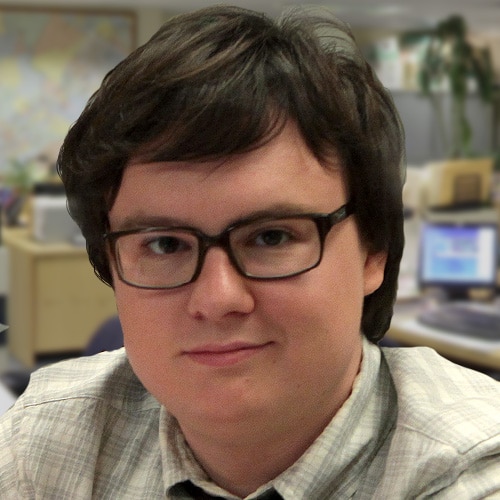 CLARK
Played By Clark Duke
Actor Bio
Clark Duke stars as the new customer service representative, Clark, on NBC's hit comedy "The Office."
Hot Springs, Arkansas native Duke is the co-creator of the web comedy series, "Clark and Michael," which he wrote, directed, produced and starred in alongside his friend and comedy partner, Michael Cera. This landmark series, which lampooned their characters' efforts to write and sell a television show, was named to many Best Of lists in 2007, including Time Magazine, Entertainment Weekly, the New York Times, the Los Angeles Times and many others. The series, which continues to enjoy massive popularity, established Duke as a multi-talented creative force.
A talented musician who has launched a Los Angeles-based band, Duke also continues his work on a diverse slate of projects as a writer, actor, director and producer. His work has taken him from film to TV to new media to publishing, with multiple projects in development and production. In 1992, he was nominated for a Young Artist Award as an Outstanding Actor under Ten in a Television Series for his work on "Hearts Afire."
2008 gave Duke his first starring role in the teen comedy "Sex Drive," directed by Sean Anders for Summit Entertainment. 2010 was a busy year for Duke who followed up his starring role in "Hot Tub Time Machine" with the role of Marty in Matthew Vaughn's action-comedy "Kick-Ass." Duke also starred in the ABC Family series "Greek." He has been featured as multiple voices on Seth Green's animated series, "Robot Chicken." Recently Duke was seen in Paramount Pictures' "A Thousand Words," in which he co-starred with Eddie Murphy. He also made a well-received, hilarious guest appearance in the hit new comedy "New Girl." Duke will shoot the highly anticipated "Kick-Ass 2" later in 2012. He recently wrapped production on "Identity Thief," which also stars Jason Bateman and Melissa McCarthy, as well as "Adult Children of Divorce," which features an all-star comedy cast including Jane Lynch, Amy Poehler and Adam Scott.
Duke currently resides in Los Angeles, California.