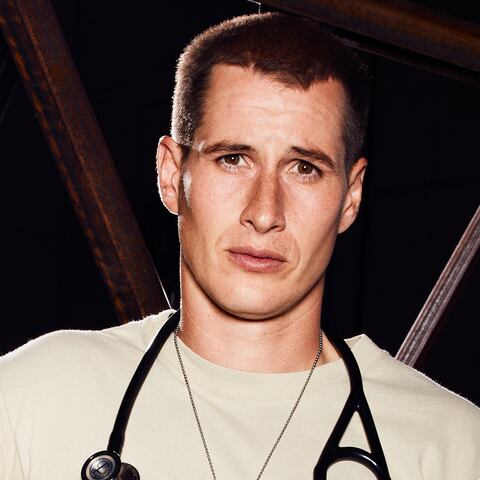 Drew
Played by
Brendan Fehr
Actor Bio
Brendan Fehr plays Drew on NBC's new medical drama "The Night Shift."
A former Army medic turned doctor, Drew is proud to be part of the often-ridiculed night shift and engages in mixed martial arts as a way to reduce stress that comes with the job.
Fehr has quickly emerged as one of Hollywood's most versatile talents. With his performance on the popular cult television series "Roswell," portraying quiet and complicated alien Michael Guerin, Fehr gained a loyal fan base.
Following that series, he was cast as the co-lead on ABC Family's television series "Samurai Girl." Fehr played Jake Stanton, a martial arts expert who teaches the daughter of a rich Japanese businessman how to protect herself when she sets out to avenge her brother's death.
He continued his work with ABC Family, starring in the feature "Cutting Edge 4: Fire and Ice." Additional television credits include "Millennium," "CSI: Miami" and "Nikita," as well as a recurring role on "Bones" as David Boreanaz's younger brother.
Fehr's feature credits include "The Long Weekend," opposite Chris Klein; "Final Destination, Child Star," with Jennifer Jason Leigh; "Biker Boyz," in which he starred alongside Laurence Fishburne; "The Fifth Patient," opposite Peter Bogdanovich and Marley Shelton; and Fox's "X-Men: First Class."
Fehr currently resides in Los Angeles.