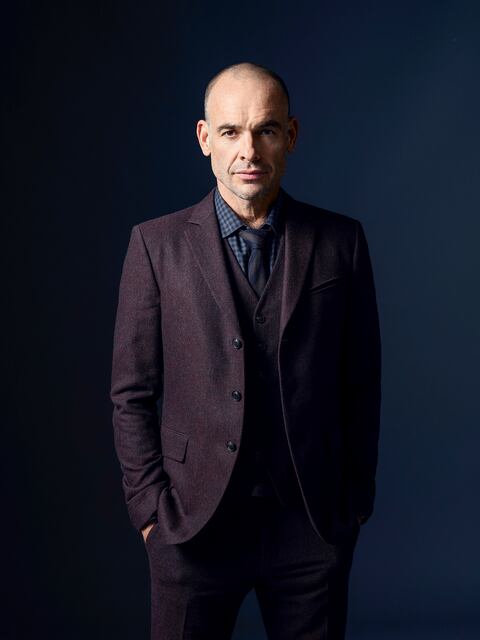 Tom Hackett
Played by
Paul Blackthorne
Actor Bio
Paul Blackthorne stars as Tom Hackett on NBC's new paranormal drama, "The InBetween."

The British-born actor, director, producer and philanthropist most recently starred as Captain Quentin Lance on the hit series "Arrow." He is also well known for his starring role as Harry Dresden in "The Dresden Files."
 
Early in his career, Blackthorne starred in the Oscar-nominated film "Lagaan" as the villainous Captain Russell. During the film's 2002 Los Angeles-based Oscar campaign, he landed his first American television role on the John Wells hospital drama "Presidio Med." Blackthorne also portrayed Stephen Saunders in Season 3 of "24" and starred in "Lipstick Jungle," opposite Brooke Shields.

Other U.S. TV work includes "Deadwood," "ER," "Necessary Roughness," "Monk," "Burn Notice," "CSI: Crime Scene Investigation," "CSI: Miami," "Medium" and the Steven Spielberg-produced paranormal thriller "The River." Film credits include "Dumb and Dumber To," "Four Corners of Suburbia," "Special," "A Christmas Carol" and "Daisy Winters."
 
Blackthorne's 2013 directorial debut, "This American Journey," follows him as he travels across America in the wake of the 2008 economic crash, interviewing Americans about the state of the country and their hopes for its future.
 
Blackthorne teamed up with Arsenal and Wales national team soccer player Aaron Ramsey in 2016 to launch the "Save the Rhino Vietnam" T-shirt campaign. All proceeds from this campaign were donated to Save the Rhino International.
 
Blackthorne is an accomplished photographer. His first photo exhibition, "Fish Heads and Other Things," took place in London in 2000 and raised money for Greenpeace. This was followed by "Bollywood Backpack" in 2002, which raised money for the victims of the Gujarat earthquake in India. His next exhibition, "Delhi to Manhattan," was presented at Tibet House in New York in 2009. This chronicled his trek through the Himalayan Tibetan communities of India and his meeting with His Holiness The Dalai Lama in Dharamshala. Proceeds from this exhibition were donated to the Tibetan children's villages of Dharamshala.
 
Blackthorne was born in Shropshire, England, in 1969. His acting career began at the age of 12 at the Edinburgh Festival and London West End with the National Youth Music Theatre. Blackthorne studied the Spiritual Psychology of Acting in London from 1996-98 with acclaimed teacher John Osborne Hughes.