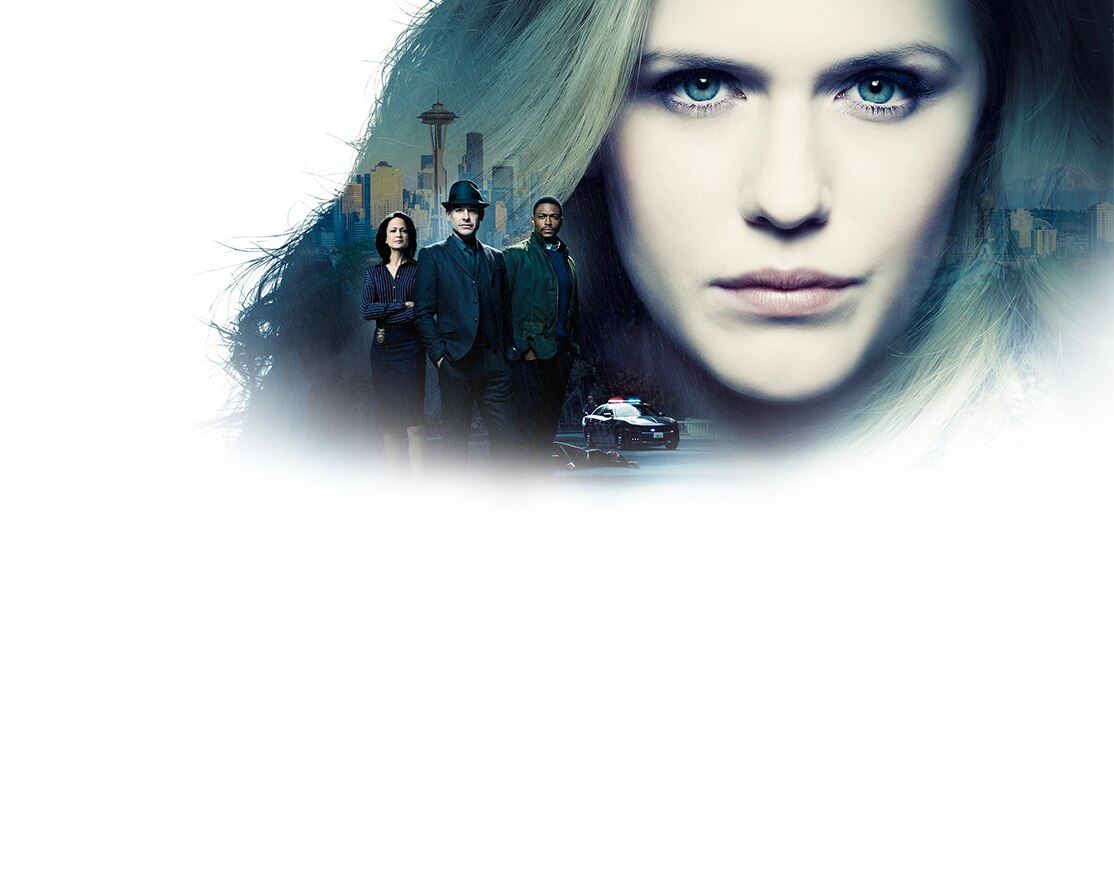 About the Show
Drama, Crime and Mystery
About the Show
Cassie Bedford was born with a rare ability.

She has visions. whether she likes it or not. Sometimes Cassie sees events that have previously occurred or will happen in the future. Sometimes she encounters unsettled spirits who need her help 

When her father, Detective Tom Hackett, and his new partner, former FBI agent Damien Asante, need assistance solving a dark and puzzling murder, Cassie reluctantly agrees to use her abilities and helps solve some of the city's most challenging cases.

From Writer/Executive Producer Moira Kirland ("Castle," "Madam Secretary") comes this suspenseful new character-driven procedural drama.
 
The series stars Harriet Dyer ("Cassie Bedford"), Justin Cornwell ("Damien Asante"), Anne-Marie Johnson ("Lieutenant Swanstrom"), Cindy Luna ("Detective Marina Salinas"), Chad James Buchanan ("Will") and Paul Blackthorne ("Tom Hackett").
 
Moira Kirland serves as executive producer along with David Heyman, Nancy Cotton and Matthew Gross. Charlotte Sieling served as executive producer and directed the pilot..

"The InBetween" is produced by Universal Television, NBCU International Television Studio and Heyday Television.

CREDITS
Day & Time
Wednesdays at 10/9c
Series Premiere
Wednesday, May 29 at 10/9c

Starring
Harriet Dyer, Justin Cornwell, Anne-Marie Johnson, Cindy Luna, Chad James Buchanan and Paul Blackthorne
Executive Producers
David Heyman, Moira Kirland, Matthew Gross, Nancy Cotton, David Von Anchen
Co-Executive Producer
Bill Johnson
Co-Executive Producer/Writer
Gabrielle Stanton, Sanford Golden, Karen Wyscarver
Consulting Producer/Writer
Richard Hatem
Producer/Writer
Nick Parker
Co-Producer/Writer
Anderson Mackenzie
Executive Story Editors
Julia Fontana, Lauren Barnett
Staff Writers
Leland Jay Anderson, Zach Cannon
Directors of Photography
Mike Spragg, Corey Robson, Brian Whittred
Production Designer
Ian Thomas
Art Director
Peter Andringa
Composer
Jeff Russo
Casting Directors
Libby Goldstein, Coreen Mayrs, Heike Brandstatter, Junie Lowry-Johnson
Origination
Vancouver, British Columbia

Produced By
Universal Television, NBCU International Television Studio and Heyday Television