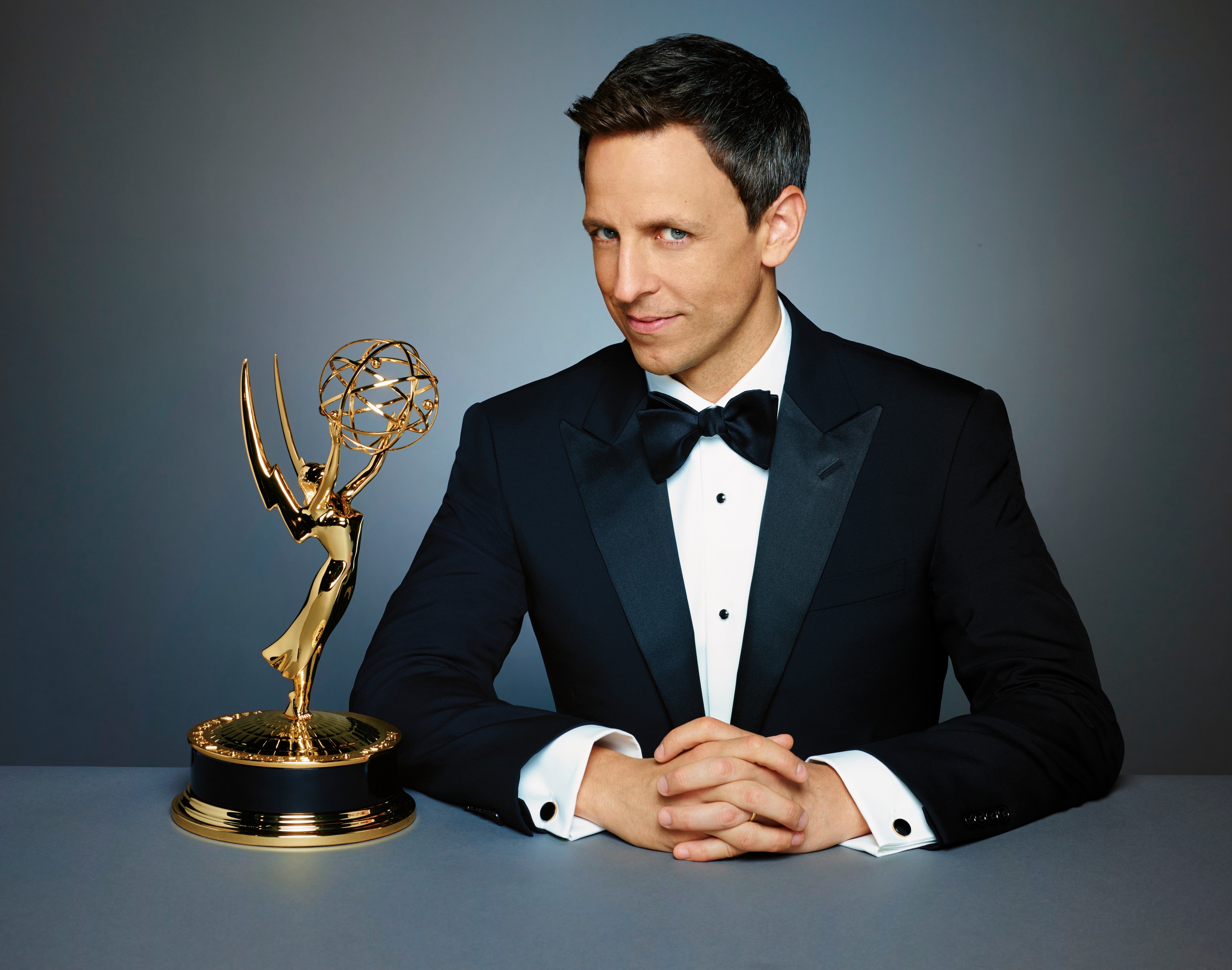 SETH MEYERS
Host Bio
Seth Meyers is an Emmy Award-winning writer and current host of "Late Night with Seth Meyers." He was recently named one of the 2014 TIME 100, Time magazine's 100 most influential people, and was selected to host the upcoming 66th Primetime Emmy Awards. 

Meyers began his TV career with "Saturday Night Live" in 2001, where he was a cast member for 13 seasons. Meyers acted as head writer for nine seasons and "Weekend Update" anchor for eight seasons. In 2011, Meyers won the Emmy for Outstanding Original Music and Lyrics for host Justin Timberlake's musical monologue. Meyers also garnered 10 additional Emmy nominations for his work as a writer in television.

A graduate of Northwestern University, he studied and performed at ImprovOlympic before moving on to the Boom Chicago Theater in Amsterdam, Holland. His acclaimed show "Pick-ups and Hiccups" with partner Jill Benjamin toured Europe and eventually caught the eye of "SNL."

Meyers also executive produces and lends his voice to Hulu's animated superhero show "The Awesomes." The show premiered in August 2013 and quickly became a runaway hit before being picked up for a second season. Meyers hosted the 2010 and 2011 ESPY Awards on ESPN and headlined the 2011 White House Correspondents' Association Dinner to rave reviews.

Meyers currently resides in New York City. His birthday is December 28.