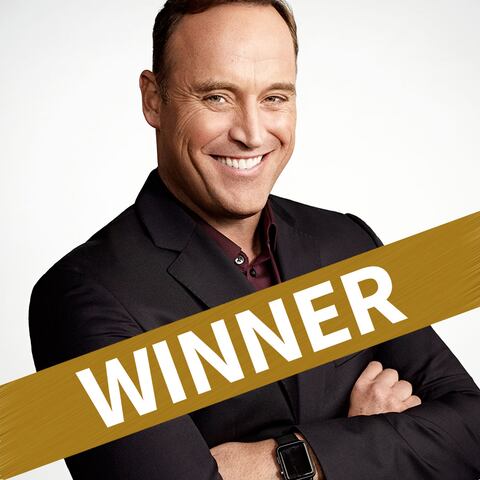 Matt Iseman
Celebrity Bio
Matt Iseman serves as host of NBC's heart-racing obstacle course competition series "American Ninja Warrior" as well as Esquire Networks' spin-off, "Team Ninja Warrior." He is also a contestant on the upcoming Season 8 of NBC's "The New Celebrity Apprentice."

Iseman has been part of the "American Ninja Warrior" team as host since 2010. Long before that opportunity arose, Iseman earned his medical degree but quickly realized stand-up comedy was more in his DNA. He began his hosting career on "Scream Play" for E! and on "Casino Night" for GSN. Shortly thereafter, he started a five-year run as the "go-to guy" on Style's "Clean House," which was number one on the network during that time. That led to work as host of spin-off "Clean House Comes Clean" and a multi-episode special "Clean House: The Messiest Home in the Country," which earned him a Daytime Emmy Award.

Iseman also created and hosted "Family by Design" for Style and toured with the successful one-man show, "Men Are from Mars, Women Are from Venus."

Iseman combined his lifelong passions of sports and comedy to host "Sports Soup" on Versus (now NBC Sports Network) and was the voice for "Dumbest Stuff on Wheels" on Speed. Additionally, he hosted a special for History, titled "Invisible," about the world around us that we don't see.

Iseman made his movie debut in "Transformers 2" and made appearances on the "The Drew Carey Show," "NCIS" and "Courting Alex." He had a recurring role on "General Hospital" and has also appeared on "The League" on FX, "Hot in Cleveland" on TV Land, "Premium Blend" on Comedy Central and "Comics Unleashed" with Byron Allen. Iseman can also be seen regularly on Hallmark Channel's "Home & Family."

His album, "I Want a Happy Ending," has become an iTunes hit, and his comedy can be heard on Sirius XM, Pandora and countless radio stations around the nation.

In addition to his work on-screen, Iseman has utilized his energetic, charismatic style around the world, performing shows for troops in Iraq, Afghanistan, Korea, Bosnia and Hungary.