The Blacklist: Redemption
WATCH VIDEO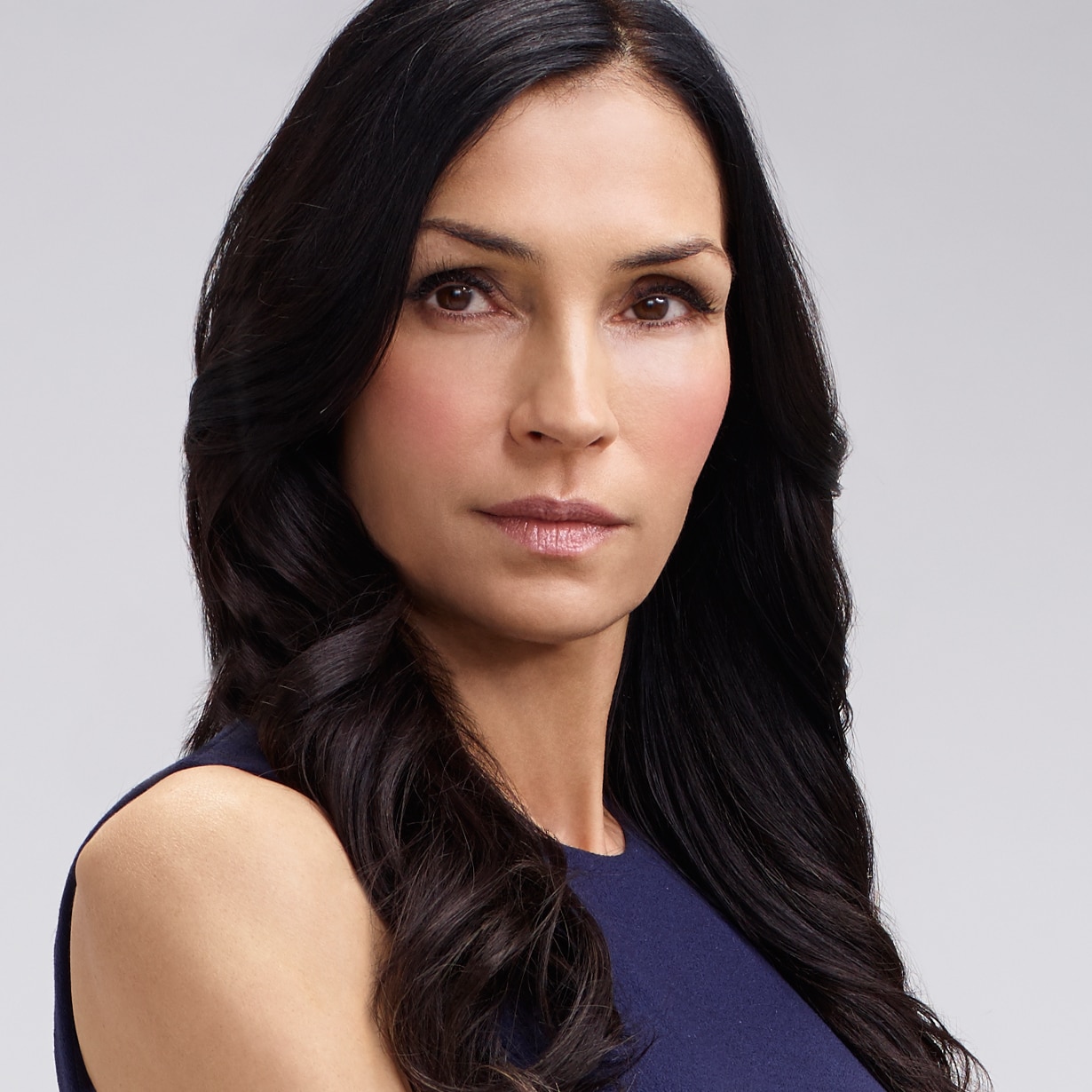 SUSAN "SCOTTIE" HARGRAVE
Played By Famke Janssen
Actor Bio
Famke Janssen plays Susan "Scottie" Hargrave on the NBC drama "The Blacklist: Redemption."
Janssen is widely known for her role of Jean Grey/Phoenix in the original "X-Men" film trilogy, which has featured such A-list talent as Sir Ian McKellen, Hugh Jackman, Halle Berry, Patrick Stewart, James Marsden and Anna Paquin. Janssen received a Saturn Award for Best Supporting Actress for "X-Men: The Last Stand," directed by Brett Ratner, and also appeared in "X-Men: Days of Future Past," released in 2014.
Janssen has had roles in all three of the "Taken" films, alongside Liam Neeson.
On television, Janssen is known for her work on the FX original drama series "Nip/Tuck," for which she received a Movieline Breakthrough Award. For three years beginning in 2013, she starred on the Netflix original series "Hemlock Grove," executive produced by Eli Roth. Janssen also had a recurring role on "How to Get Away with Murder."
Her directorial debut, "Bringing Up Bobby," starred Milla Jovovich, Bill Pullman and Marcia Cross. She also wrote and produced the film, which premiered at the 2011 Deauville American Film Festival and had a screening at the 2011 Cannes Film Festival before opening in the U.S. in 2012.
Janssen was awarded with the Special Jury Best Actress Prize at the Hamptons Film Festival for her work in "Turn the River" in 2007. A year earlier, Janssen was awarded the Golden Starfish Award for Career Achievement in Acting at the Hamptons Film Festival as well as the Susan B. Anthony "Failure is Impossible" Award at the High Falls Film Festival.
Janssen earned critical acclaim for her star-making performance opposite Jon Favreau in Valerie Breiman's "Love & Sex," which premiered at the Sundance Film Festival in 2000.
Other credits include "This Is Your Death," opposite Josh Duhamel; "Hansel & Gretel: Witch Hunters," opposite Gemma Arterton and Jeremy Renner; "The Wackness," opposite Ben Kingsley; "Hide and Seek," opposite Robert De Niro and Dakota Fanning; John Dahl's "Rounders," opposite Edward Norton and Matt Damon; Jon Favreau's "Made," opposite Favreau and Vince Vaughn; Woody Allen's "Celebrity," opposite Kenneth Branagh and Leonardo DiCaprio; "The Gingerbread Man," directed by Robert Altman; and the James Bond megahit "GoldenEye," where she starred as lasciviously lethal assassin Xenia Onatopp.
Born in the Netherlands, Janssen moved to the United States, where she now resides. She majored in writing and literature at Columbia University and studied stagecraft with Harold Guskin.