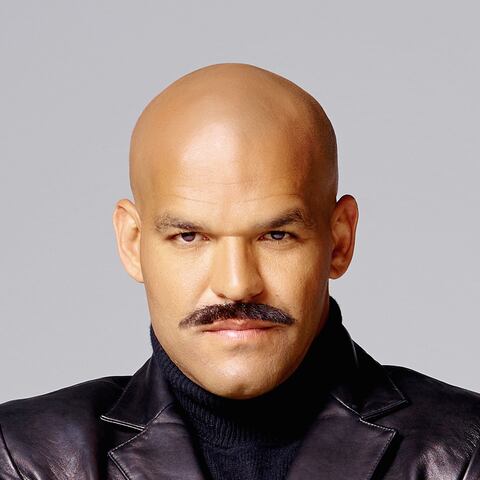 Rodrigo Suarez
Played by
Amaury Nolasco
Actor Bio
Amaury Nolasco plays Rodrigo Suarez on NBC's new comedy series "Telenovela."
A native of Puerto Rico, Nolasco had plans to enroll in medical school after he attended the University of Puerto Rico to study biology. However, his plans were cut short when he was approached by a director who encouraged him to pursue a career in acting. Soon after, Nolasco was cast in his first television commercial, jumpstarting his acting career.
Eventually, Nolasco made the move to New York where he studied at the American British Dramatic Arts School. He went on to guest star on several popular television shows, including "CSI," "ER" and "George Lopez," before landing his first major supporting role in the big screen hit "2 Fast 2 Furious" as Orange Julius.
In 2003, USA Today named Nolasco as one of 27 people to watch in the industry. In 2005, Nolasco solidified his Hollywood acting career with his series regular role as Fernando Sucre on the critically acclaimed series "Prison Break."
His film credits include co-starring in Michael Bay's "Transformers," and David Ayer's "Street Kings," opposite Keanu Reeves and Forest Whitaker. Additionally, Nolasco appeared opposite Mark Wahlberg in "Max Payne"; in "Armored," alongside Laurence Fishburne, Matt Dillon and Jean Reno; and in "The Rum Diary," where he starred opposite Johnny Depp. Nolasco kept busy in 2014, appearing in the horror movie "Animal," "In the Blood" and in Joel Surnow's directorial debut, "Small Time."
Nolasco recently finished a supporting role in Ariel Vromen's "Criminal," starring Ryan Reynolds and Gal Gadot, slated for a 2016 release. On the TV front, Nolasco recently had a recurring arc on "Gang Related." He's had previous roles on "Justified," "Rizzoli & Isles," "Southland" and "Burn Notice."
Nolasco currently resides in Los Angeles.