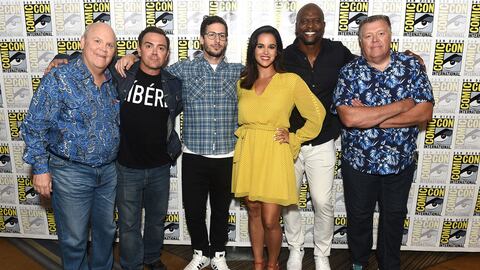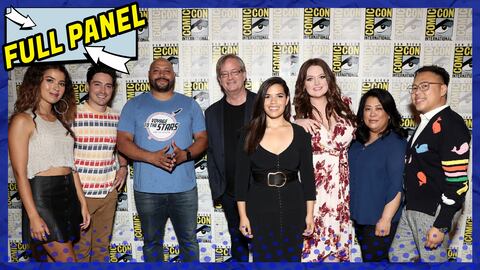 S4 E99 | 07/20/19
Superstore Comic-Con 2019 Full Panel
Watch full episode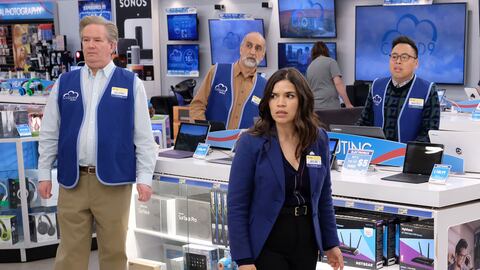 S4 E22 | 05/16/19
Employee Appreciation Day
Watch full episode
Amy and Jonah find themselves on opposing sides as corporate tries to win over employees by showering them with treats. But when the company's tactics grow more extreme, everyone must band together to save one of their own.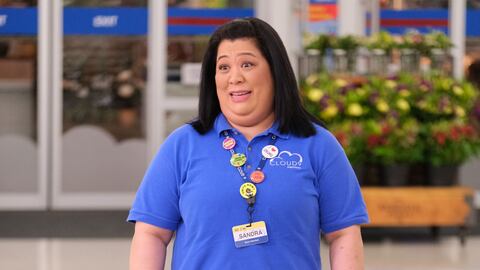 S4 E21 | 05/16/19
Sandra's Fight
Watch full episode
Amy and Dina visit Cloud 9 corporate to fix problems caused by Sandra's misguided activism, while Jonah tries to sabotage an employee meeting and Garrett tries to prove to his co-workers that he's a good person.
S4 E20 | 05/09/19
#Cloud9Fail
Watch full episode
When a photo of a mess at the store goes viral, Amy and Jonah try to use it to their advantage, while Dina starts hunting for the anonymous tweeter. With money tight now that their hours have been cut, the employees sell their personal items in the store.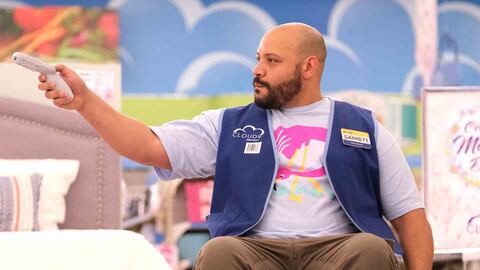 S4 E19 | 05/09/19
Scanners
Watch full episode
Dina agrees to play the bad guy when corporate forces Amy to cut everyone's hours. Meanwhile, Jonah and the other employees play an elaborate game of laser tag with the store's new scanners, and Mateo makes a startling discovery about Marcus.
Load button
We and our partners use cookies on this site to improve our service, perform analytics, personalize advertising, measure advertising performance, and remember website preferences. By using the site, you consent to these cookies. For more information on cookies including how to manage your consent visit our
cookie policy
.