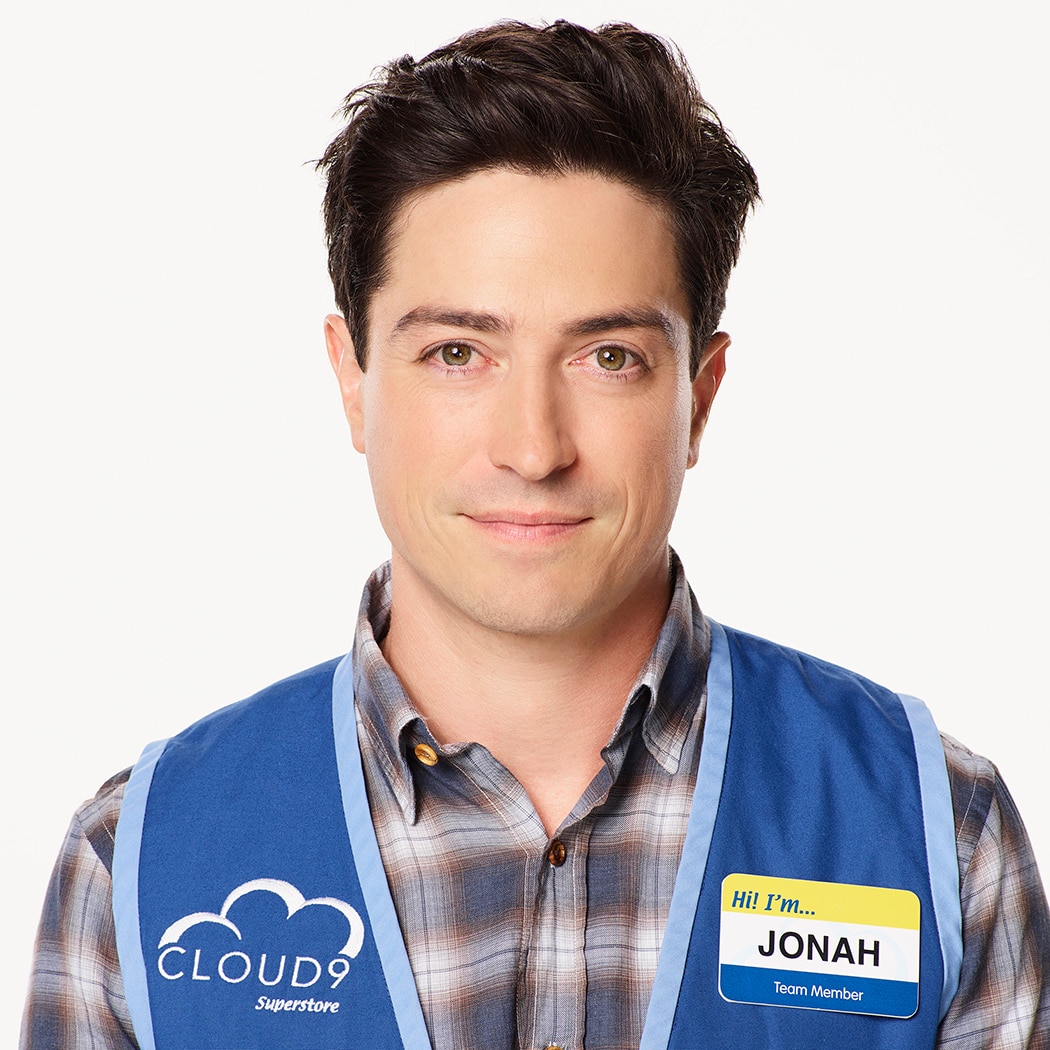 JONAH
Played By Ben Feldman
Actor Bio
Ben Feldman stars as Jonah, the eager and impressionable Cloud 9 employee, on NBC's comedy "Superstore." Feldman also returned as attorney Ron LaFlamme, on HBO's Emmy-Nominated comedy "Silicon Valley" this past March.
In the spring of 2017, Feldman returned to the theater in "The Siegel" at South Coast Repertory. He starred opposite Mamie Gummer in an original play which is quirky examination of modern love and marriage. In 2016, he was also seen at the Tribeca Film festival in the indie drama "Between Us."
In March 2012, he made his debut on the fifth season of the Emmy Winning drama "Mad Men." He stared as Michael Ginsberg, the aspiring new copywriter at Sterling Cooper Draper Pryce. In just a few episodes, Ben quickly became one of the new highlights to the season, with GQ calling him "one of TV's most enigmatic new characters, lovable and reprehensible and compulsively watchable." Not only has the media praised him for his work, Feldman received a 2012 Primetime Emmy Award nomination for Outstanding Guest Actor in a Drama Series.
In August 2014, he starred in the Universal film "As Above, So Below," a thriller centered on two archaeologists in search of a lost treasure in the catacombs below Paris.
A native of Washington, D.C., Feldman made his first foray into acting at the age of six, when a camp counselor convinced him to participate in the musical "Annie." In high school, Feldman was involved in the school theater program and participated in many plays. Feldman attended Ithaca College and majored in acting. He made his Broadway debut in the 2002 production of "The Graduate" at the Plymouth Theatre opposite Kathleen Turner.
In 2005, Feldman made his Hollywood feature film debut in "Perfect Man," co-starring Hilary Duff, Chris Noth and Heather Locklear. In 2007, Feldman made his television debut on "Living with Fran," starring opposite Fran Drescher.
In 2009, he was cast as the new-to-Earth Guardian Angel Fred on Lifetime's original TV Series "Drop Dead Diva." Fred quickly became a fan favorite, leading to three seasons on the show. Later that year Feldman starred opposite Jared Padalecki and Danielle Panabaker in New Line Cinema's remake of "Friday the 13th," directed by Marcus Nispel.
Other film credits include Paramount's sci-fi thriller "Cloverfield," directed by Matthew Reeves. Other TV credits include "CSI," "The New Adventures of Old Christine" and "Medium."
Feldman currently lives in Los Angeles.