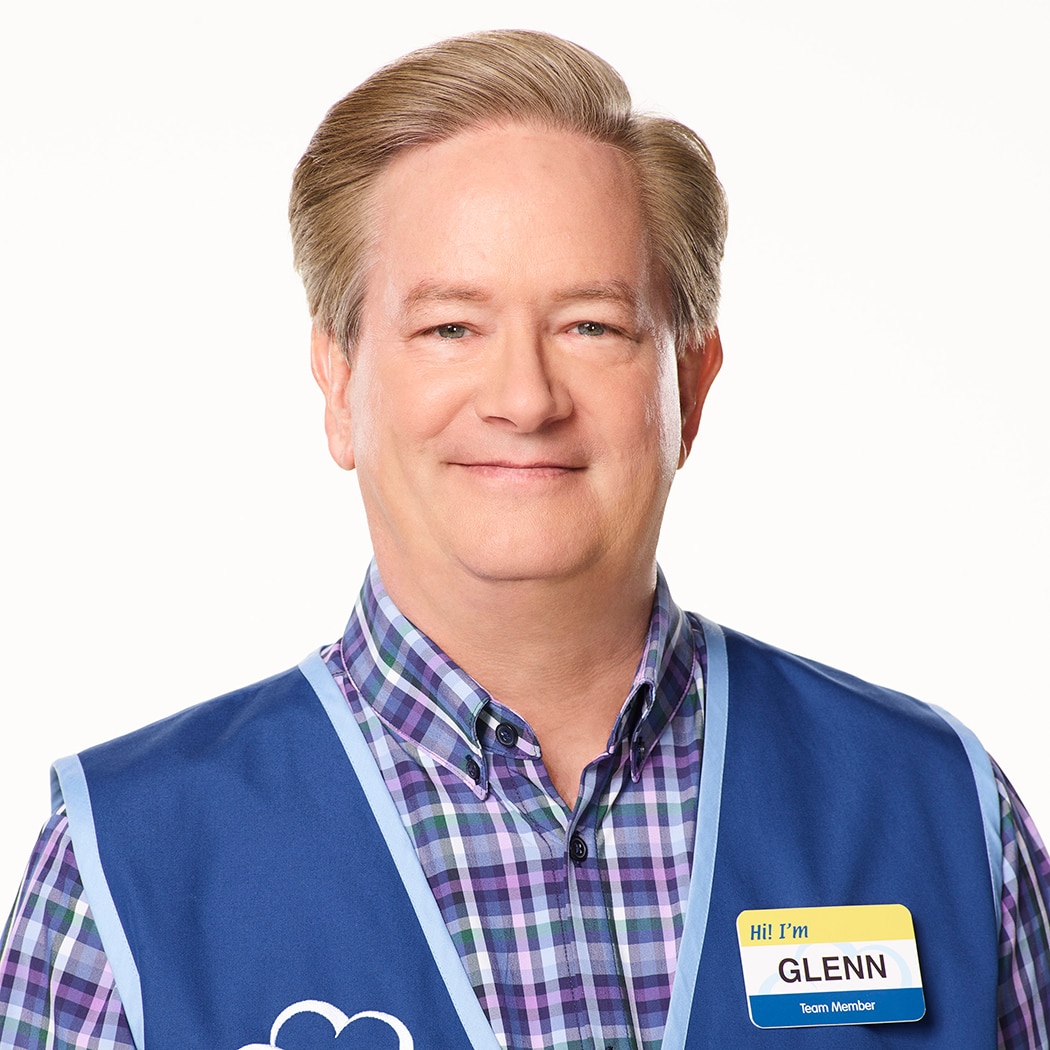 GLENN
Played By Mark McKinney
Actor Bio
Mark McKinney stars as Glenn, Cloud 9's kind but confused store manager, in NBC's hit comedy "Superstore."


The Canadian-born McKinney has performed in, written and produced some of the most sophisticated and groundbreaking television in North America. He has worked with Lorne Michaels on "Saturday Night Live" and Aaron Sorkin on both "Sports Night" and "Studio 60 on the Sunset Strip."


As co-creator, writer and cast member of "The Kids in the Hall," seen on CBC, HBO and CBS, McKinney was nominated for three Emmy Awards for writing. He followed "Kids" (1988-1994) with three seasons on NBC's "Saturday Night Live" as both a principal cast member and staff writer. "Kids" later returned to television with the miniseries "Death Comes to Town."


With Susan Coyne and Bob Martin, McKinney co-wrote the international hit "Slings and Arrows." The team won the 2006-07 Gemini Award for writing, and McKinney also took home a Gemini Award in two acting categories. "Slings and Arrows" was later syndicated in the U.S. by the Sundance Channel.


Following "Studio 60 on the Sunset Strip," McKinney served as showrunner of Canada's biting "Less Than Kind" and won a Canadian Comedy Award for best directing on the series.


McKinney has also appeared on "Man Seeking Woman," "3rd Rock from the Sun," "Wanda at Large," "Corner Gas," "Kevin Hill" and "Spun Out." His feature films include Guy Maddin's "The Saddest Music in the World" and Scott Smith's "Falling Angels," which garnered him an ACTRA Award nomination for outstanding performance by a male. Other films include "The Ladies Man," "Superstar," "The Out-of-Towners" (with Goldie Hawn and Steve Martin), "Spice World," "Dog Park" and "Seven Stages to Achieve Eternal Bliss."
 

As a writer and producer, McKinney has served as executive producer on "Picnicface," a 13-part sketch comedy series that aired on the Comedy Network in Canada. He continues to perform standup in Los Angeles and tours with The Kids in the Hall.