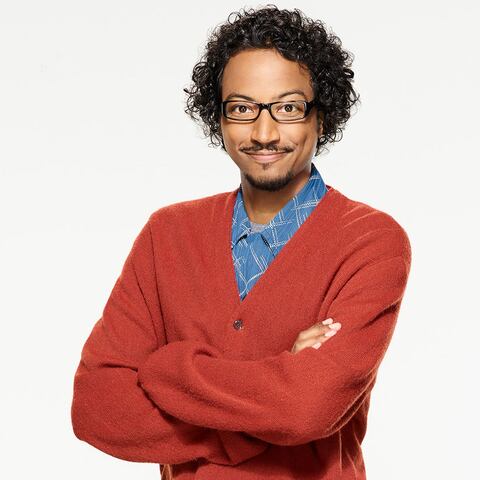 Hakim
Played by
Samba Schutte
Actor Bio
Samba Schutte plays Hakim on the new NBC comedy "Sunnyside."
Schutte is a Dutch-Mauritanian actor, comedian and writer who was born in the Sahara Desert and grew up in Ethiopia until he was 18. He appeared in the Netflix film "The Tiger Hunter," has written for acclaimed video game "Battlefield V" and performed for award-winning games "Star Wars Jedi: Fallen Order," "Call of Duty: Black Ops 4" and "Wolfenstein II: The New Colossus."
Schutte speaks English, French, Dutch and Amharic. He got his bachelor of arts degree in theater at the Utrecht School of the Arts in Holland. In 2006, he won the Jury and Audience Awards at the Leids Cabaret Festival, Holland's biggest national comedy competition. That was followed by three comedy specials with successful tours throughout Europe, Asia and Africa. He was also a writer and correspondent for the Dutch version of "The Daily Show," "De Nieuwste Show."
Schutte lives in Los Angeles and continues to perform stand-up comedy, voiceover and motion capture work.