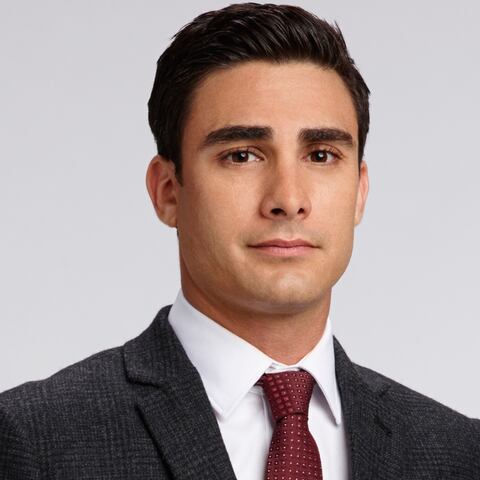 Dashiell Greer
Played by
Tommy Savas
Actor Bio
Tommy Savas plays Dashiell Greer on the NBC drama series "State of Affairs."
Tommy Savas can currently be seen starring on "The Last Ship," which premiered in June 2014.  Savas stars as Cossetti, a rookie sailor who is recruited to join the Navy Seal team aboard the ship. "The Last Ship" premiered on June 22, 2014.
Savas was recently seen in the independent feature "The Moment" starring Jennifer Jason Leigh, which premiered at the 2013 Tribeca Film Festival.
Born in Harlem, New York and raised in New Jersey, Savas' big break came at age 15 when he was selected out of 15,000 actors to play the role of Xavier, AJ Soprano's high school friend in the renowned HBO series, "The Sopranos." In 2003, Savas made his feature debut when he appeared in the award-winning film "Roger Dodger" alongside Campbell Scott, Jesse Eisenberg and Morena Baccarin. After working in New York for several years, Savas decided to make the move to Los Angeles where he booked back-to-back roles on hit television series, including "Arrested Development," "Cold Case," "The New Adventures of Old Christine," "CSI: NY," "Castle," "House," "Hollywood  Heights," "Without a Trace," "Raising the Bar," "Prime Suspect," "Law and Order: SVU" and "Justified," leading up to his recurring role on "The Last Ship."
In addition to his work in film and television, Savas has a love for new media and wanted to find a way to release hilarious new content while engaging with fans regularly. He is one of the four co-founders of Reckless Tortuga, one of the top sketch comedy YouTube channels in the world, which has attracted over 1.1 million subscribers - and growing. He has starred in an extraordinary number of sketches, playing famed characters in "The Online Gamer," "Psycho Girlfriend" and "Office Douche Bag." Savas has been viewed over 250 million times and, on occasion, gets fan mail from prison inmates.
He also recently added producer to his list of credits, starring in (and producing) the feature film "Bad Roomies," a dark comedy about two guys living together, who after losing their roommate, put an ad out to find a new one. Partially funded by Kickstarter ($75,000.00 was raised), the film is in post-production and will be making the rounds on the festival circuit throughout 2014-15.
In between jobs, Savas has a heart for charity and is an active supporter of JDRF, raising awareness about Type 1 Diabetes and funding research for the disease, and the American Diabetes Association. He also works with a variety of animal rescue organizations, as he is a dog lover and has two at home, a Yorkshire Terrier and a Pug.