Spartan Ultimate Team Challenge
WATCH HIGHLIGHTS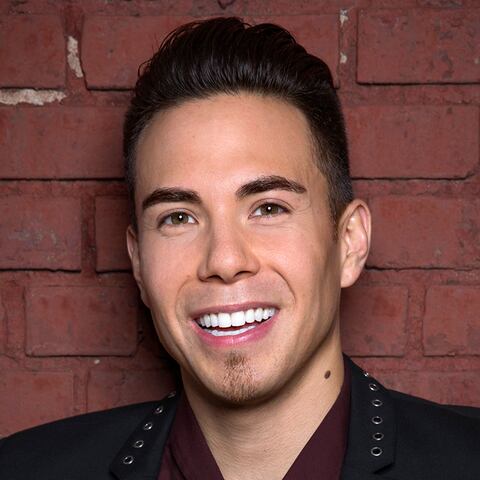 Apolo Ohno
Host Bio
Apolo Ohno serves as color commentator on NBC's alternative series "Spartan: Ultimate Team Challenge."
A three-time Olympian, Ohno was the top short-track skater in the United States, winning eight Olympic medals, including two gold. He broke speed skater Bonnie Blair's record for the most career winter medals by a U.S. Winter Olympian.
Ohno became interested in short track at age 12 while watching the 1994 Lillehammer Games. Despite his late start, it took Ohno only two years to become the best short-track skater in the United States. At 14, Ohno claimed his first overall title at the U.S. Championships, becoming the youngest national champion ever.
Ohno became the first American to win the overall World Cup in the 2000-01 season. Ohno has since won the overall title twice more, in 2003 and 2005. Ohno has at least one medal in each of the Olympic distances: gold in the 500m; silver and two bronzes in the 1000m; gold and silver in the 1500m; and bronze in the 5000m relay. Ohno has won every national title since 2001, earning his 10th consecutive win in 2009, and has 12 overall national titles.
"Dancing with the Stars" helped Ohno cross over to mainstream celebrity in 2007. Ohno and partner Julianne Hough defeated Joey Fatone and Laila Ali in the final round. Ohno also appeared on Bravo's "Project Runway" as a guest judge in an episode that aired the week before the Beijing Olympics in 2008. In 2012-13, Ohno returned to television to host the Game Show Network's hit series "Minute to Win It" for one season.
In recent years Ohno has branched out into many new ventures. In 2014, he competed in the Ironman Triathlon in Kona, Hawaii and, after training for six months, finished with a very respectable time of 9 hours, 52 minutes, 27 seconds. Later that year, he hosted the Apolo Ohno Invitational in conjunction with U.S. Speed Skating in Salt Lake City, bringing together the top speed skaters in the nation for a weekend of friendly competition.
Ohno is a Special Olympics Global Ambassador and travels the world for the organization. He has also worked as an Olympic analyst for NBC for both the Summer and Winter Games. His book, "Zero Regrets," details the inspiring story behind his enduring success as an elite athlete and was a New York Times bestseller.
Ohno currently resides in Los Angeles and is pursuing a career in entertainment.