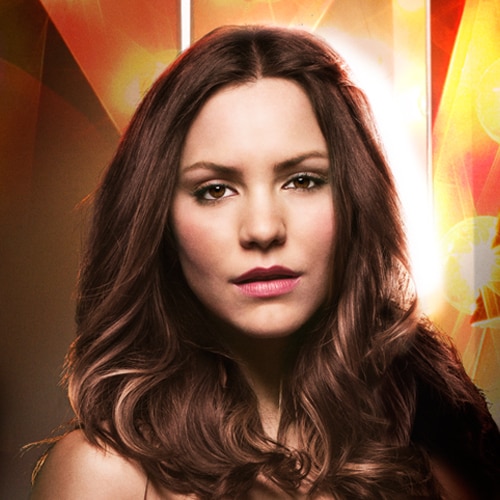 KAREN CARTWRIGHT
Played By Katharine McPhee
Actor Bio
Katharine McPhee stars in NBC's musical drama "Smash" as the talented but green Karen Cartwright. Newly arrived from Iowa in pursuit of her Broadway dream, Karen must learn to navigate the shark-infested waters of the professional theater to win the role of a lifetime against her competition, stage veteran Ivy Lynn (Megan Hilty), all while maintaining her integrity.
McPhee recently appeared on the big screen in Relativity Media's "Shark Night 3D." She also co-starred in the Adam Sandler comedy "House Bunny."
Recently on television, McPhee co-starred in episodes of "CSI: NY," NBC's "Community" and "The Family Guy." She was also featured on two hit PBS specials, "Foster and Friends" and "Chris Botti in Boston," alongside Sting, Andrea Bocelli and John Mayer.
McPhee spent 2010 touring the country with her album "Unbroken," which included the hit single "Had It All." McPhee released her first Christmas album in 2010, covering the yuletide classics, featuring an original Christmas song, "It's Not Christmas Without You," and climbed the charts with the top-five holiday hit "I'll Be Home for Christmas."
McPhee's self-titled debut album exploded onto the Billboard 200 chart in 2007 and landed at No. 2. It was also the best chart debut for a female artist in two years. Her first single, "Over the Rainbow/My Destiny," debuted at No. 2 on Billboard's Hot Singles Sales chart. The album went gold in 2008, and in 2009, she garnered a Young Hollywood Award for Best Female Vocalist.
In addition to her acting and singing career, McPhee is a passionate philanthropist .She also has served as the face of Sexy Hair and as a spokesperson for Neutrogena.