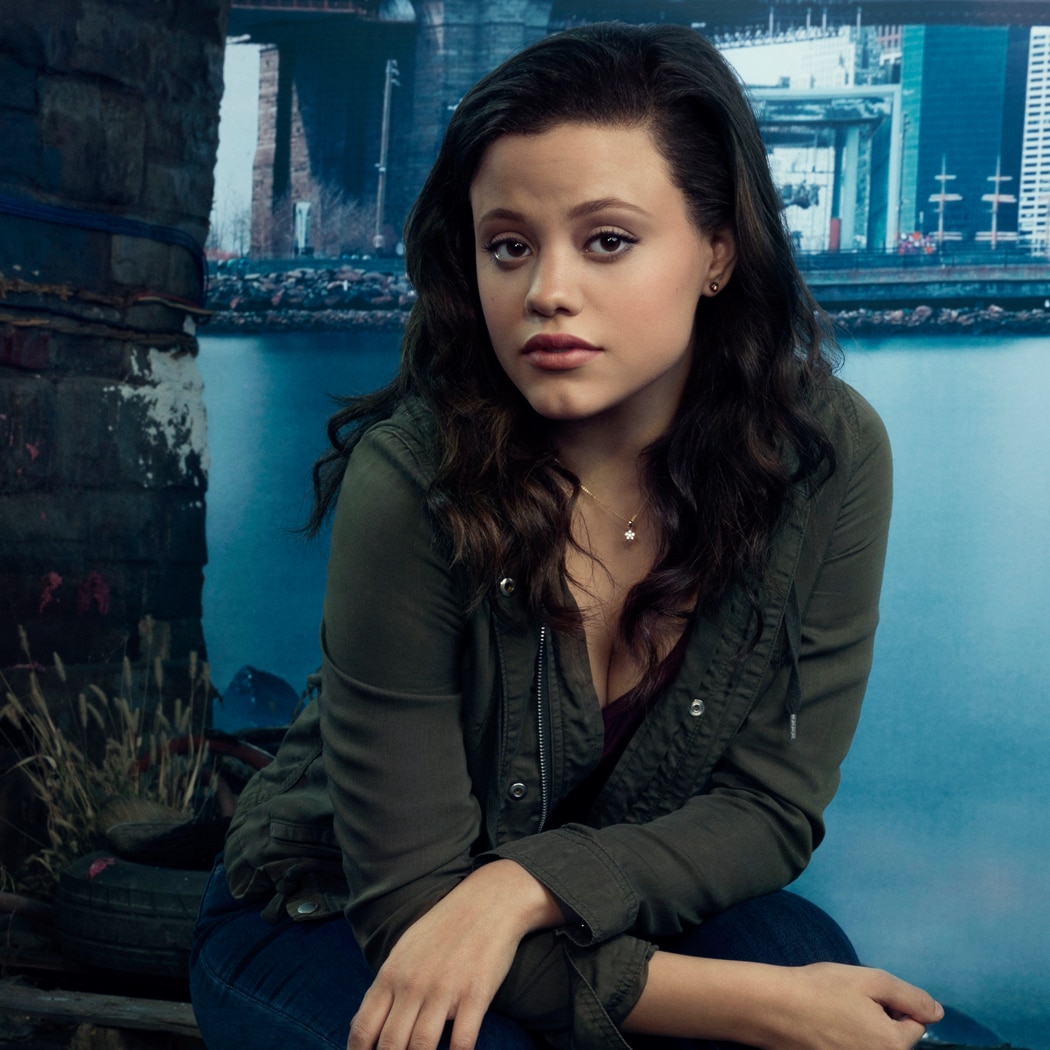 CRISTINA SANTOS
Played By Sarah Jeffery
Actor Bio
Sarah Jeffery plays Cristina Santos on the NBC drama "Shades of Blue."
Growing up in Vancouver, British Columbia, Jeffery booked her first television role on the Cartoon Network pilot "Aliens in the House." Months later, while attending the Langley Fine Arts School, Jeffery landed a series regular role on DirectTV's "Rogue," portraying the teenage daughter to Thandie Newton.
While shooting "Rogue," Jeffery was cast in the M. Night Shyamalan event series "Wayward Pines" and worked with industry heavyweights, such as Matt Dillon, Melissa Leo and Terrence Howard.
Following the completion of "Rogue" and "Wayward Pines," Jeffery moved away from dark and edgy characters when she was cast in the Disney Channel movie "Descendants," directed and choreographed by Kenny Ortega. "Descendants" premiered to 12.2 million total viewers, including a record-breaking 3.3 million viewers on the Disney Channel app.
Jeffery would get her first taste of independent film when she was cast in the feature "Undone," portraying a teen straddling the line between black and white students at a school dealing with racial tensions. Directed by famed music video director Director X, the film won the Best Atlantic Feature Award at the 2015 Atlantic Film Festival.
In her spare time, Jeffery competes in dance competitions in North America, individually and with her dance crew, Body. She divides her time between New York, Los Angeles and Vancouver.