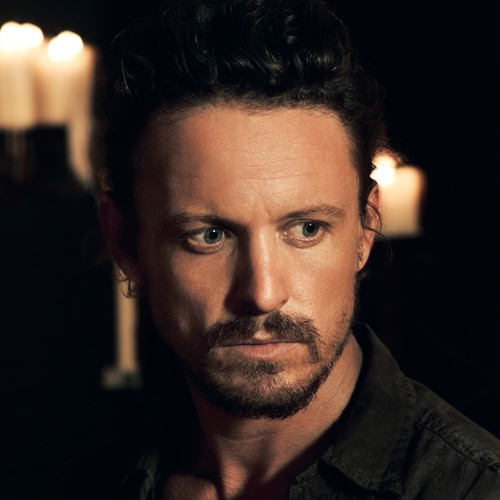 SEBASTIAN MONROE
Played By David Lyons
Actor Bio
David Lyons plays "Bass" Monroe on NBC's adventure series "Revolution." A graduate from the National Institute of Dramatic Art (NIDA), Australia's most prestigious acting college, Lyons has performed on stage with both of Australia's leading theater companies, the Sydney Theatre Company and the Melbourne Theatre Company.
In 2005, he won a recurring role in the hugely popular police drama "Blue Heelers." In addition to securing a role in the long-running cult favorite soap "Neighbours," Lyons also starred as Leading Seaman Josh "ET" Holiday in the high-seas action series "Sea Patrol." In 2008, he was added to the cast of the popular medical drama "ER" as Dr. Simon Brenner.
Lyons most recently starred in Lasse Hallström's feature film adaptation of the Nicholas Sparks bestseller "Safe Haven" with Julianne Hough and Josh Duhamel. He also played Kate Beckinsale's husband in Karen Moncrieff's "The Trials of Cate McCall," also starring Nick Nolte.
Previous credits include "Storm Warning," directed by Jamie Blanks and distributed by Bob Weinstein's Dimension Films. Lyons also contributed a riveting performance as a gambler with a dark secret in the Australian outback thriller "Cactus," starring alongside Aussie screen icon Bryan Brown, and he can be seen in a supporting role opposite Julia Roberts in Ryan Murphy's "Eat Pray Love."
Lyons was pleased to learn the short film he co-wrote and directed, "Record," was accepted, screened and later awarded Best Short Film Director at the Sydney Film Festival 2013.