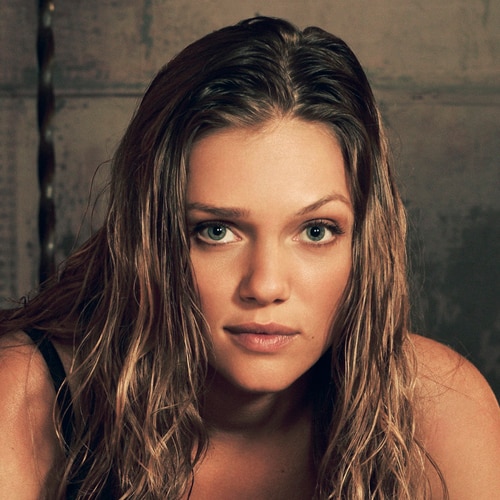 CHARLIE MATHESON
Played By Tracy Spiridakos
Actor Bio
Tracy Spiridakos plays Charlie Matheson, the headstrong, curious and daring daughter of Ben Matheson on NBC's adventure series "Revolution."
Spiridakos was born and raised in Winnipeg, Manitoba, until she was four years old, when her parents took her and her two brothers to a small village in Greece called Skala, just south of Sparta. When the family later returned to Winnipeg, Spiridakos spent much of her spare time and summer holidays working in her parents' restaurant. Always the entertainer among her family and friends, Spiridakos knew it was only a matter of time before she would take a leap of faith, move to Vancouver and start her journey to become the actress she always wanted to be.
She experienced success as a newcomer and soon booked her first role. Spiridakos has appeared in television productions such as "Supernatural," "Hellcats," "Psych," "Being Human" and her own series, "Majority Rules!," where she played a town mayor, as well as a number of movies-of-the-week including "Rags." She also landed a role in the feature film "Rise of the Planet of the Apes" and a lead role in the upcoming feature "Kill for Me."
When she isn't working, Spiridakos enjoys reading, snowboarding, kickboxing or just hanging out with her dog, Nala, and her family and friends.