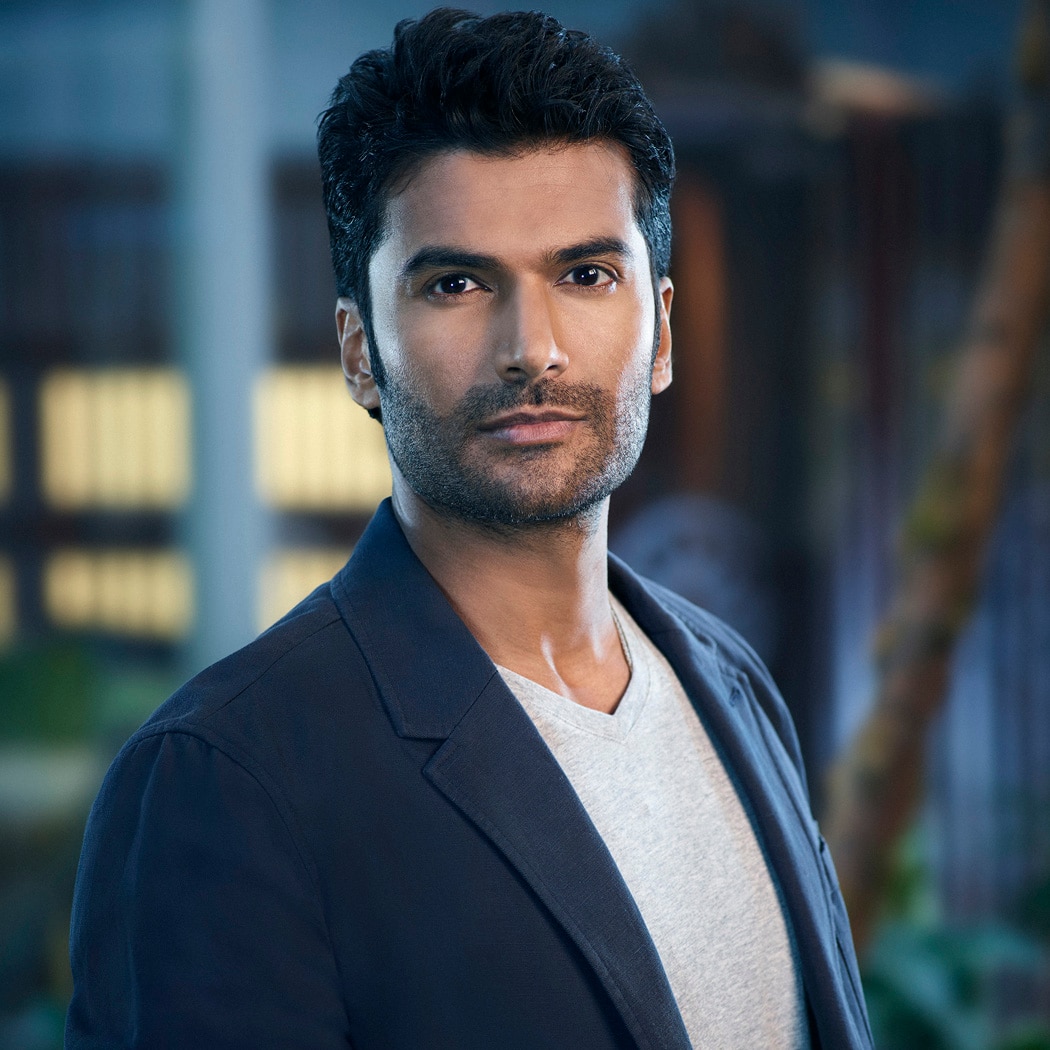 PAUL HAMMOND
Played By Sendhil Ramamurthy
Actor Bio
Sendhil Ramamurthy stars as Paul Hammond, the Chief Oneirologist of Onira-Tech, on the NBC drama series "Reverie."
For five seasons of NBC's "Heroes" and six episodes of "Heroes Reborn," Ramamurthy portrayed Dr. Mohinder Suresh, the genetics professor whose research into people with extraordinary abilities altered his life forever.
Most recently, Ramamurthy played Governor Julian, the head of London's most notorious prison on Sky 1's "Stan Lee's Lucky Man." Ramamurthy also starred opposite Piper Perabo as second-generation CIA man, former Yale lacrosse star and playboy Jai Wilcox on USA Network's "Covert Affairs" and as scheming Assistant District Attorney Gabe Lowen on CW's "Beauty and the Beast." He guest-starred on three episodes of "The Office" and provided a voice for the "Family Guy" episode "Road to India." Ramamurthy also portrayed former President Hosni Mubarak in "Egypt's Facebook Revolution," a Funny or Die short by Christopher Farah.
On the big screen, Ramamurthy starred in and executive produced Mahesh Pailoor's "Brahmin Bulls," a heartfelt and humorous exploration of the ever-evolving relationship between a father and son, the women in their lives and the powerful secrets they keep. The critically acclaimed drama co-starred Roshan Seth, Mary Steenburgen, Justin Bartha and Michael Lerner. In the forthcoming independent romantic drama/offbeat comedy "Shotgun," from writers-directors Hannah Marks and Joey Power, Ramamurthy plays boss to Mia, a woman who falls fast into a relationship involving a life-changing illness.
Additional film credits include the high-energy crime thriller "Shor in the City," in which Ramamurthy plays an American businessman who is forced down a dark path with irreversible consequences. Written, directed and produced by U.S.-based Raj Nidimoru and Krishna D.K., the Mumbai-set drama made nearly every "Best of 2011" list in India and earned Ramamurthy a Screen Awards nomination for Most Promising Newcomer - Male. Ramamurthy played a love interest to Kristen Bell in writer/director Liz Garcia's "The Lifeguard" (2013 Sundance Film Festival) and starred in Gurinder Chadha's "It's a Wonderful Afterlife" (2010 Sundance Film Festival). His credits also include a cameo in Broken Lizard's "The Slammin' Salmon" and "Blind Dating" with Chris Pine.
On London's West End stages, Ramamurthy starred in the Royal Shakespeare Company's production of "A Servant to Two Masters," directed by Tim Supple. He also starred in the New York premiere of Tom Stoppard's "Indian Ink" at the Soho Repertory Theatre and "East Is East," directed by Scott Elliott, at the Manhattan Theatre Club.
Born in Chicago and raised in San Antonio, Ramamurthy was a competitive junior tennis player in Texas who wanted to turn pro, wasn't good enough and fell back on his safety profession, acting. To please his parents, Ramamurthy enrolled as a pre-med major at Tufts University in Boston before taking drama as an elective. Eventually, his interest in acting led Ramamurthy to London, where he attended the Webber Douglas Academy of Dramatic Art.