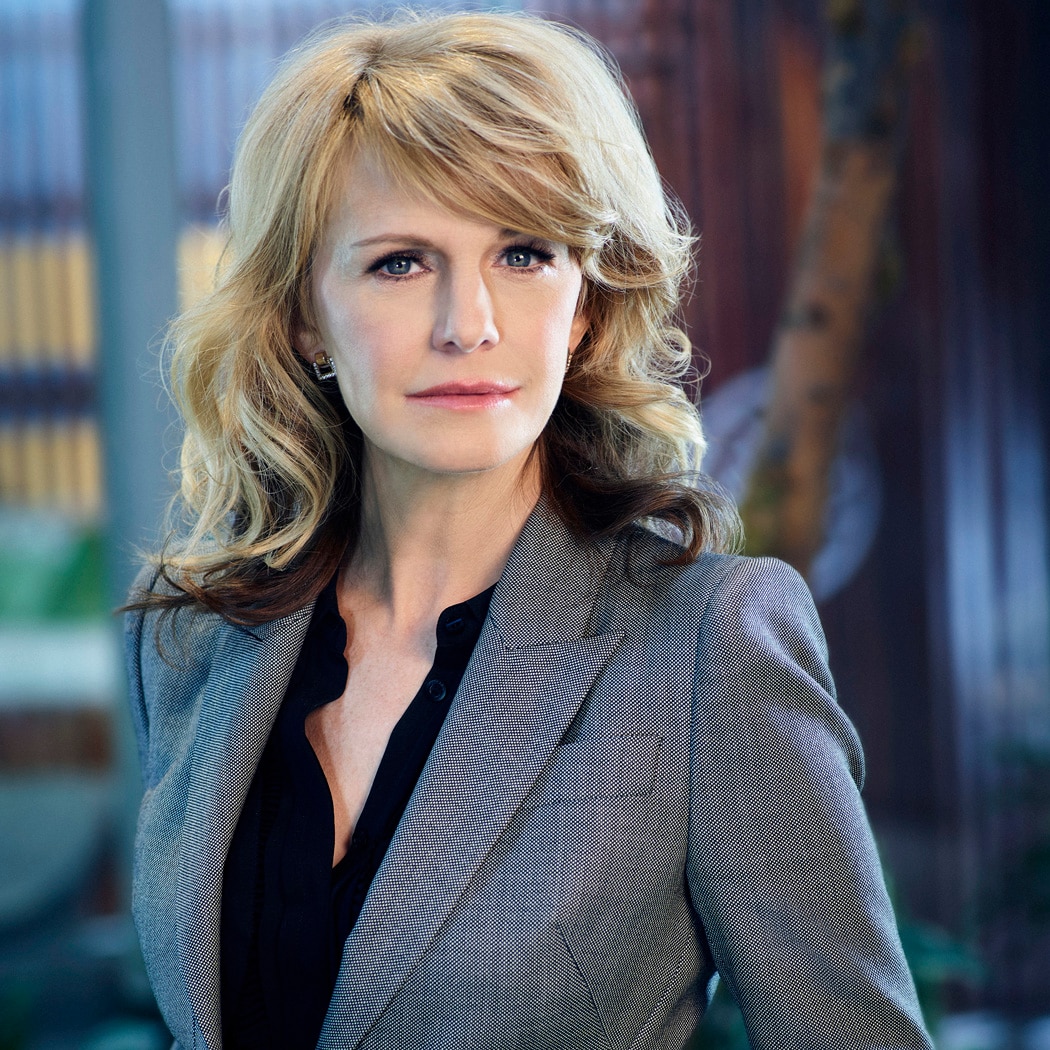 MONICA SHAW
Played By Kathryn Morris
Actor Bio
Kathryn Morris stars as Monica Shaw, a mysterious venture capitalist with a strong interest in Onira-Tech and its breakthrough technologies, on the NBC drama series "Reverie."
Morris' work as an actress and producer has spanned more than two decades. She is best known to audiences for her work as Detective Lilly Rush on Jerry Bruckheimer's hit CBS drama "Cold Case."
Morris segued into the role of producer at her production company, Revival House, with a first-look deal at Warner Bros. She has since gone on to set up shows at CBS, NBC and ABC, along with several cable networks, and has select films in development. 
Morris' expansive list of movie credits includes her breakthrough performance in Rod Lurie's Academy Award-nominated film "The Contender" with Joan Allen, Jeff Bridges and Gary Oldman. Steven Spielberg cast Morris in his science fiction tale "A.I. Artificial Intelligence," which she followed up with a co-starring role opposite Tom Cruise in "Minority Report" and, later, a role opposite Brad Pitt in "Moneyball." She also appeared in the Oscar-nominated "As Good as It Gets," "Jerry Maguire" and "The Last Castle," with James Gandolfini and Robert Redford.
Morris has worked with acclaimed directors multiple times, including four films with Lurie as well as John Woo in "Hostage," part of the BMW film series "The Hire" starring Clive Owen, and opposite Ben Affleck in "Paycheck." 
Other television credits include the Showtime remake of "Inherit the Wind" with Jack Lemmon and George C. Scott (in his last film), the CBS miniseries "And Never Let Her Go" and "Oldest Living Confederate Widow Tells All," the NBC telepic "Long Road Home," HBO's "The Mind of the Married Man" and, most recently, USA's "Colony," from "Lost" executive producer Carlton Cuse.