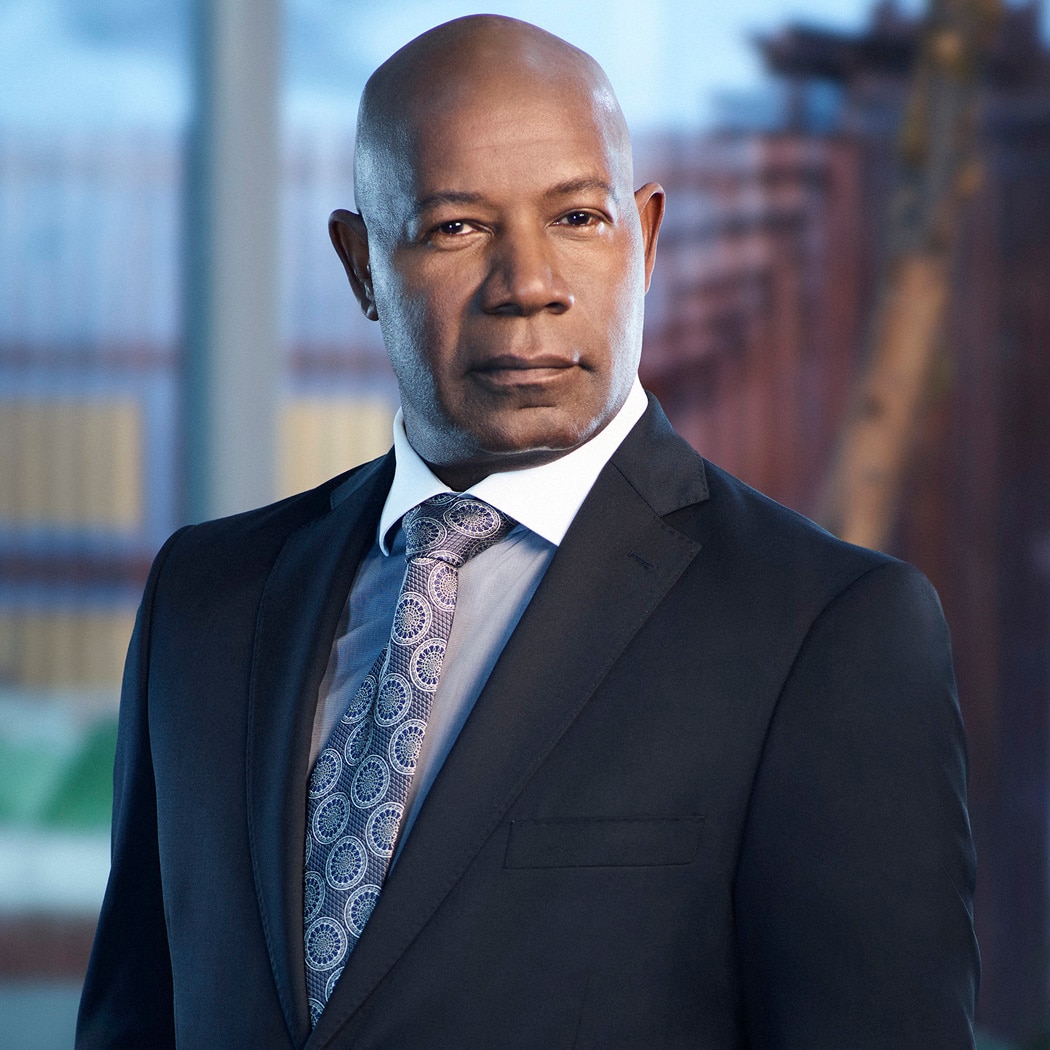 CHARLIE VENTANA
Played By Dennis Haysbert
Actor Bio
Dennis Haysbert stars as Charlie Ventana, Onira-Tech's head of security, on the NBC series "Reverie."
Haysbert captured the attention of audiences and critics alike with his groundbreaking role as President David Palmer on Fox's hit series "24," for which he received his first Golden Globe nomination and two Screen Actors Guild nominations. He also starred on the CBS series "The Unit."
His most recent film projects include "The Dark Tower," "Naked," "Fist Fight," "Experimenter," "Ted", "Ted 2" and "Dead Rising: Watchtower." Other credits on his resume include "Men, Women & Children," "Dear White People," "Think Like a Man Too," "Wreck-It Ralph," "Kung Fu Panda 2," "Jarhead," "Love & Basketball," "Major League," "Heat" and "Waiting to Exhale."
Haysbert has appeared on the small screen in the critically acclaimed CBS series "Now and Again" and Syfy's "Incorporated." In 2015, Haysbert was given the honor of becoming the newest voice of NBC News' iconic Sunday morning series "Meet the Press."
Haysbert is a third-party advocate for Allstate Insurance Co. and has appeared in commercials for the company since 2003.
Born and raised in Northern California, Haysbert began acting with a role on an episode of the Emmy Award-winning drama "Lou Grant."
He is active in the fight against AIDS and in 2000 was spokesperson for the Harlem Health Expo Break the Silence as well as the Western Center on Law & Poverty. He has done many USO tours, most recently in Italy, Germany, Southwest Asia and Afghanistan, and also aboard a naval ship.
Haysbert resides in Los Angeles.