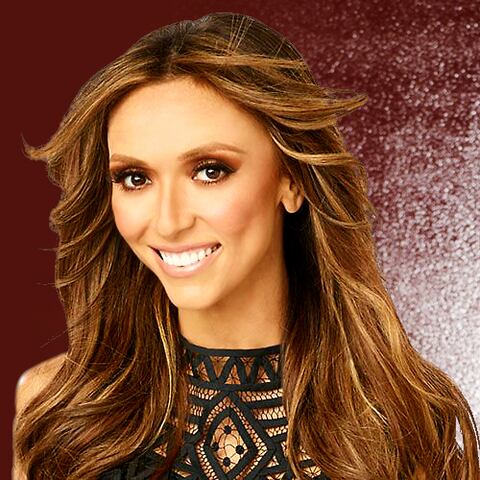 Giuliana Rancic
Host Bio
Giuliana Rancic (née Giuliana DePandi) is a force both on-camera and off. A journalist, entertainment news anchor, published author and television producer, she also is a mentor for young people, philanthropist and wife. But her remarkable success didn't come easily. She is a true result of the American Dream and an inspiration to people both young and old.
Born in Naples, Italy, in an impoverished neighborhood, Rancic first realized her dreams of becoming a television journalist at age seven when her family moved to Washington, D.C. Because her parents couldn't afford to hire a tutor before the school year began, Rancic learned English by watching television - and newscasters.
After high school, Rancic attended the University of Maryland, where she received a B.A. in journalism, then earned her master's degree in journalism from the American University in D.C. While in school, Rancic worked for a Capitol Hill news bureau, covering a number of stories related to the Pentagon, Supreme Court, White House and State Department.
Now, Rancic is co-anchor and managing editor of "E! News." She joined the program as a correspondent in 2002, handling a variety of stories and events. Since she was made anchor in 2005, viewership for "E! News" has risen over 50% across the board. In addition, she co-hosts "Fashion Police" on E!
Prior to coming to E!, Rancic covered entertainment news online, serving as an anchor at Load Media, as well as an entertainment journalist for Detour magazine's website. She later transitioned into television as a producer for MGM's nationally syndicated series "Uncovered," where she also made her mark as an on-air talent.
A show creator and producer, Rancic created and executive produced MTV's "Celebrity Rap Superstar" in 2007. Rancic served as executive producer, writer & host of the "E! News" special, "Nicole Richie: Her Simple Life," which won a Prism Commendation Award.
Her debut book, "Think Like a Guy," is the first project under her production company GDP Entertainment, Inc. Released in 2006, "Think Like a Guy" is a practical and funny handbook of rules compiled by Rancic on how to land the man of your dreams.
Rancic resides in Los Angeles with her husband, entrepreneur and talk show host, Bill Rancic.