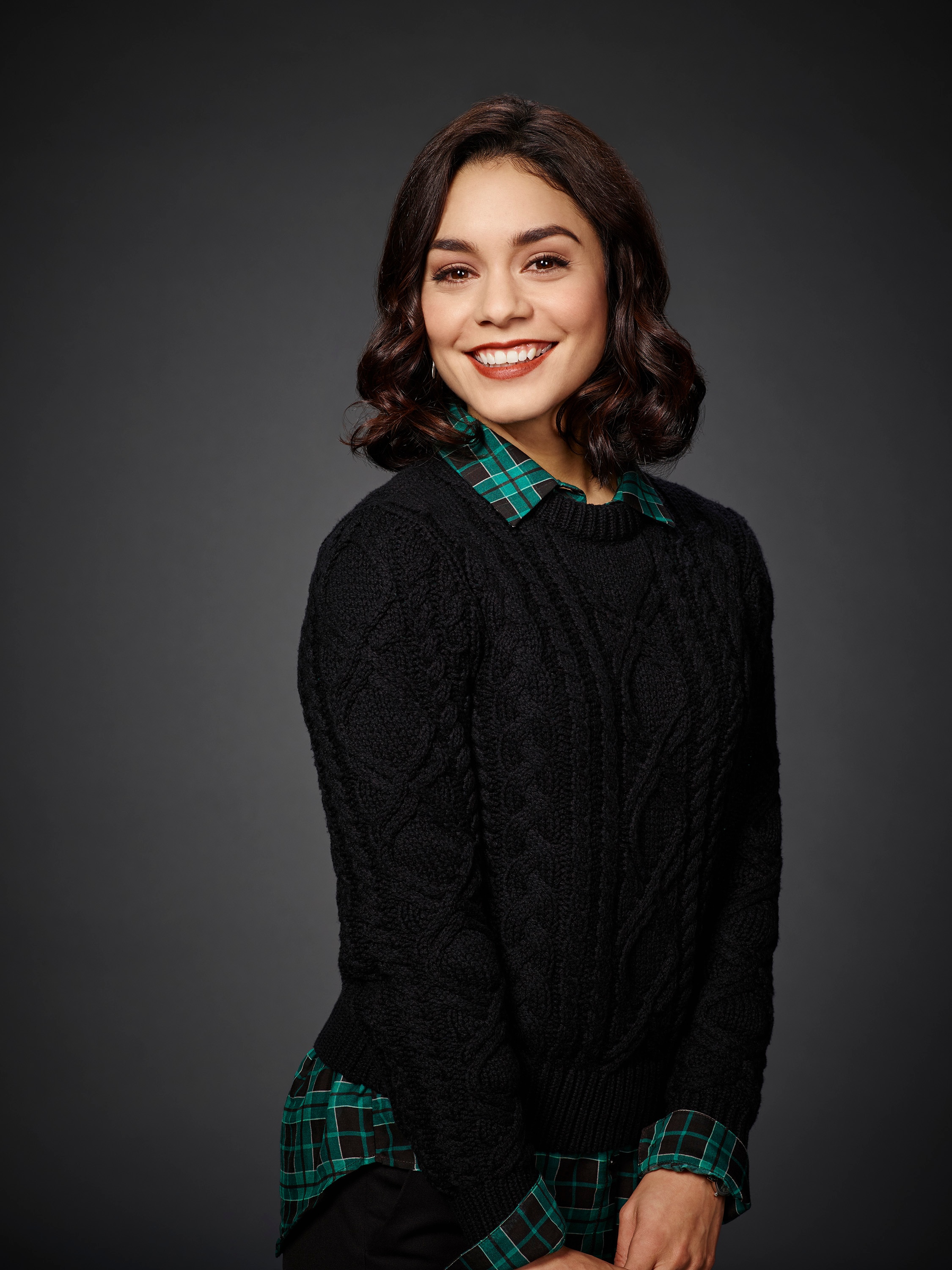 EMILY LOCKE
Played By Vanessa Hudgens
Actor Bio
Vanessa Hudgens stars as Emily Locke, the new Director of Research & Development at Wayne Security, in the NBC comedy "Powerless."
Hudgens began her career in the world of musical theater at eight years old. These early roles in such productions as "Evita," "Carousel," "The Wizard of Oz," "The King and I," "The Music Man," "Cinderella" and "Damn Yankees" gave her the opportunity to showcase her impressive singing and acting skills.
The recognition she received quickly brought her to the big screen. She made her film debut in Catherine Hardwicke's controversial "Thirteen," co-starring Holly Hunter and Evan Rachel Wood. Soon thereafter, she co-starred in the action-adventure film "Thunderbirds."
It was, however, her role in the Disney Channel's breakaway sensation "High School Musical" that garnered Hudgens much praise and attention. With critics and fans clamoring for more, she was also seen in the film's highly successful follow-ups: "High School Musical 2" and the theatrical release of "High School Musical 3: Senior Year." Hudgens followed up her "High School Musical" hits by starring in the critically acclaimed "Bandslam" as well as "Beastly" and "Journey 2: The Mysterious Island." In 2010, Hudgens won the ShoWest Award for Female Star of Tomorrow.
Looking to branch out and take on some darker roles, Hudgens appeared in a series of films that have surprised audiences, including "The Frozen Ground," directed by Scott Walker. Hudgens portrayed the real-life victim who helped solve the case of a serial murderer in Alaska. She starred opposite James Franco and Selena Gomez in 2012's "Spring Breakers" which was written and directed Harmony Korine and screened at the Venice and Toronto film festivals. In the drama "Gimme Shelter," directed by Ronald Krauss, Hudgens plays a pregnant, homeless teenager. For this film, which was based on a true story, she spent two weeks living in a homeless shelter doing research for her character.
In 2015 Hudgens made her Broadway debut in the title role in the beloved stage musical "Gigi." Most recently, Hudgens had audiences and critics praising her performance as Rizzo in the Fox production of "Grease Live."
Hudgens resides in Los Angeles.