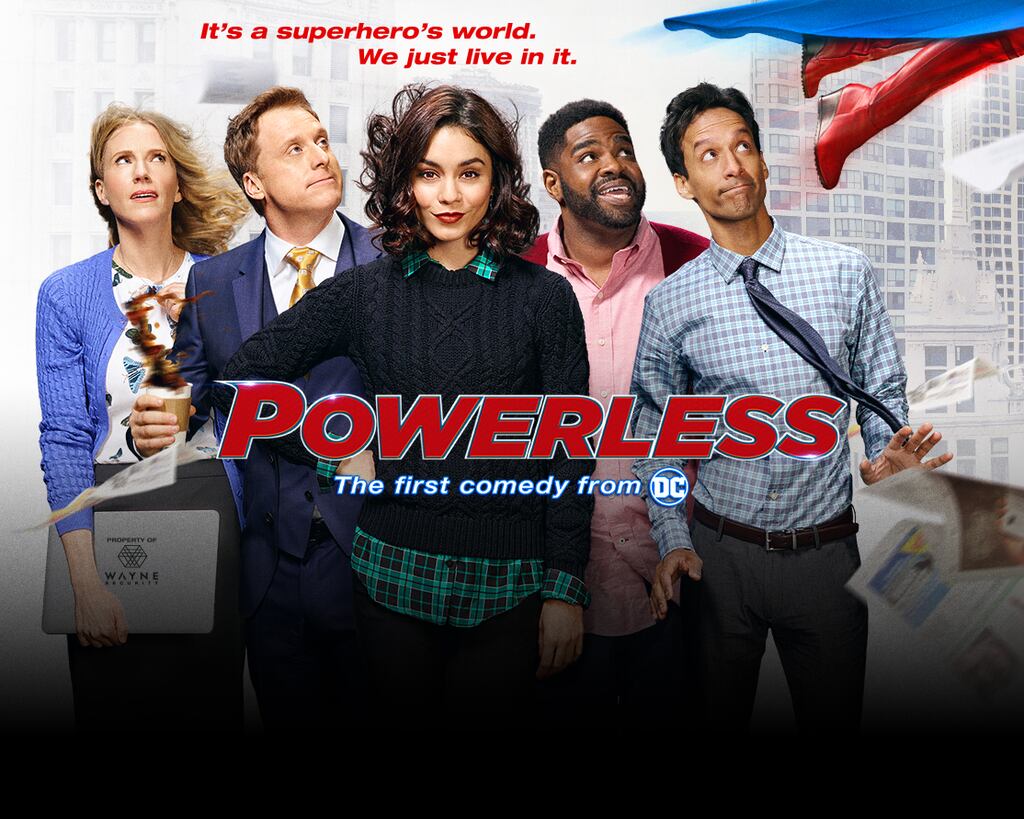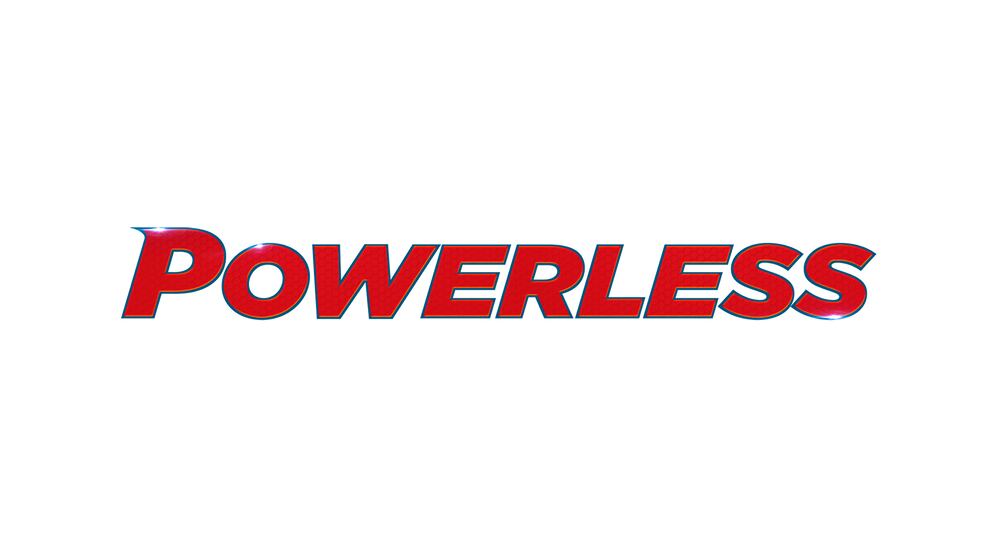 About the Show
Comedy
About the Show
In a world where humanity must cope with the collateral damage of superheroes and supervillains, Emily Locke (Vanessa Hudgens) begins her first day as Director of Research & Development for Wayne Security, a subsidiary of Wayne Enterprises that specializes in products that make defenseless bystanders feel a little safer. Full of confidence and big ideas, Emily quickly learns that her expectations far exceed those of her new boss (Alan Tudyk) and officemates, so it will be up to her to lead the team toward their full potential and the realization that you don't need superpowers to be a hero.
Danny Pudi, Christina Kirk and Ron Funches also star.
Justin Halpern, Patrick Schumacker, Len Goldstein, Marc Buckland and Dean Lorey are executive producers of "Powerless." Buckland served as the director of the pilot. The series is produced by Warner Bros. Television and is based on the characters from DC Comics.
CREDITS

Starring
Vanessa Hudgens, Danny Pudi, Christina Kirk, Ron Funches, Alan Tudyk

Executive Producers
Justin Halpern, Patrick Schumacker, Len Goldstein, Marc Buckland, Dean Lorey

Co-Executive Producers
Maggie Bandur, Paul Mather

Episodic Directors
Marc Buckland, Michael Weaver, Clark Mathis, Jay Chandrasekhar, Matt Sohn, Alex Reid, Linda Medoza, Jaffar Mahmood, Michael McDonald, Joe Nussbaum, Michael Spiller

Producer
Amy Mass

Co-Producers
Greg Lisbe & Jared Miller

Executive Story Editor
Neel Shah

Story Editor
Sabrina Jalees