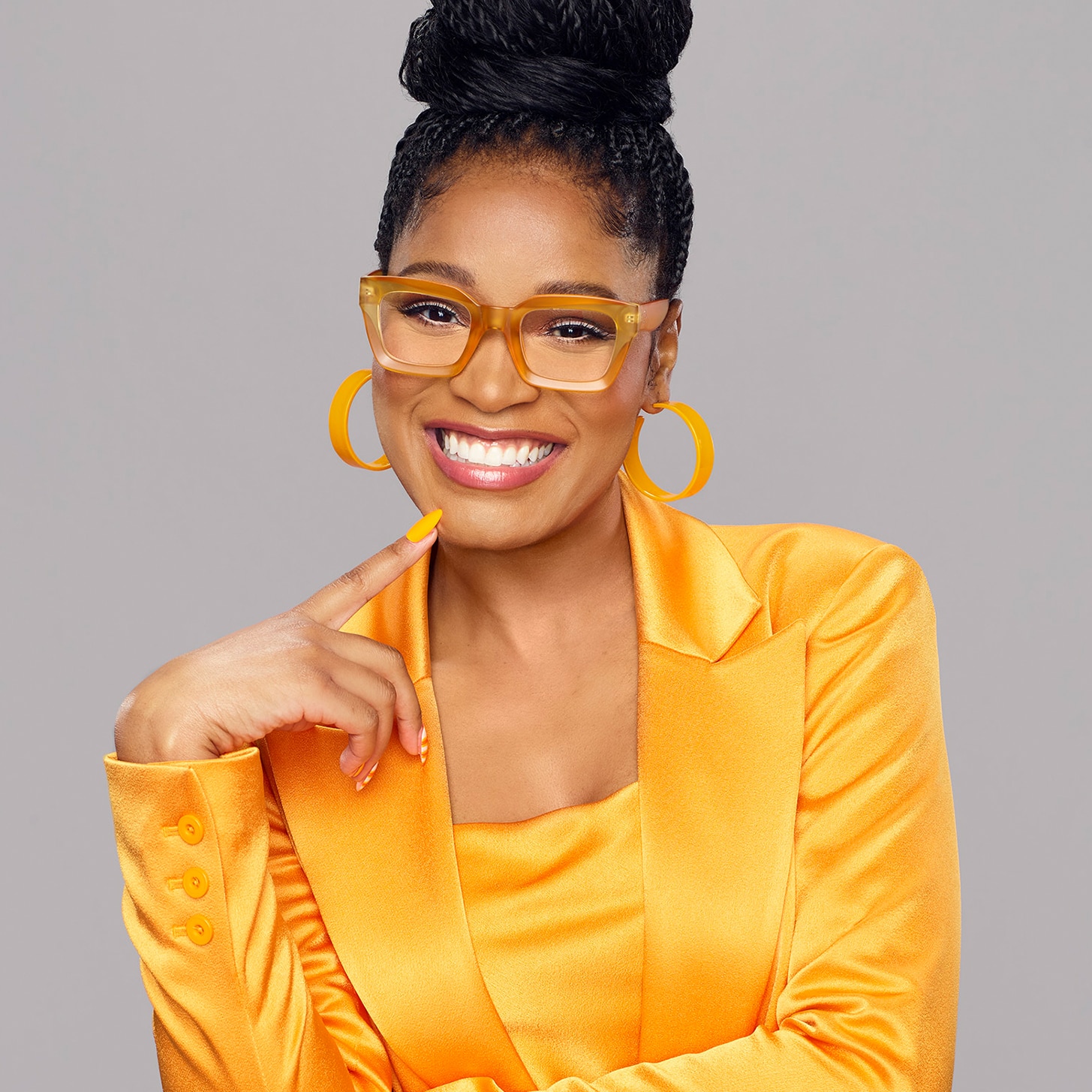 KEKE PALMER
Host Bio
Keke Palmer is host of NBC's return of the iconic game show "Password."

Palmer is an Emmy Award-winning actress, singer, songwriter, producer and television host. She recently co-starred in director Jordan Peele's hit film "Nope," contributed voiceover to the Disney+ film "Lightyear" and co-starred opposite Common in the indie "Alice," which premiered at the Sundance Film Festival. Other film credits include "Hustlers" and her breakout role at 12 years old, "Akeelah and the Bee."

In 2021, she received an Emmy for her portrayal of the five Taylor family members in her own series, "Turnt Up with the Taylors," which she produced with Kids at Play for Facebook Watch. Previous TV credits include "Star," "Berlin Station" and "Scream Queens."

Palmer lent her voice to the revival of "The Proud Family" and "Big Mouth" spinoff "Human Resources." She also hosted food competition show "Foodtastic" and can be heard opposite Pete Davidson in the Audible scripted podcast "Hit Job."

Palmer recently hosted Vogue's first-ever official livestream for the annual Met Gala, which garnered 15 million views across all platforms and 54 million minutes watched in the first 24 hours alone. She also hosted the 2020 MTV VMAs, which boasted a whopping 4.1 million social media impressions, the most impressions of any event that year just behind the Super Bowl.

In 2020, Palmer received a Daytime Emmy Award nomination for her work as a host on ABC's "GMA3: Strahan, Sara & Keke." She also released two hit EPs, "Virgo Tendencies, Part 1 & 2" from her own Big Bosses Entertainment record label.

Palmer is the youngest actress ever to receive a SAG Award nomination in a lead actor category for her work in "The Wool Cap" at the age of 10. She's also the youngest and first Black Cinderella in Rodgers and Hammerstein's iconic musical, "Cinderella" on Broadway.